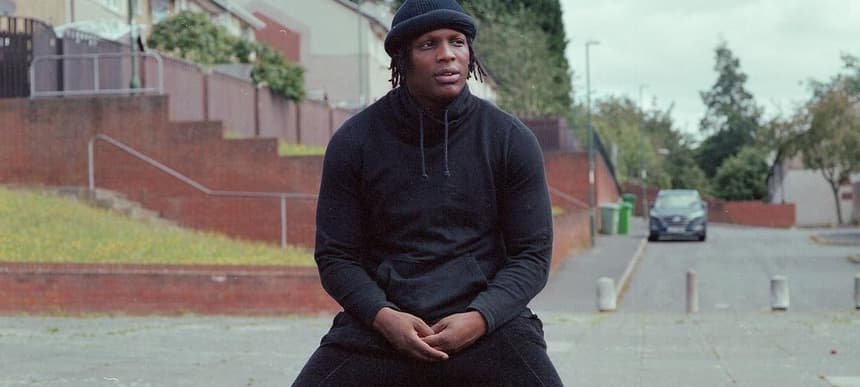 22.08.2022, Words by Billy Ward
Jah Digga's 'Poet Off The Ends' EP is helping to change perceptions of mental health in rap music
"If it plants one seed in someone's mind, they might plant their own seed in someone else's..."
After enlisting grime icon Ghetts on the 90s-inspired UK hip hop cut 'Grandma's Place' back in June, Nottingham-based rapper Jah Digga returns with his brand new EP 'Poet Off The Ends'.
Nodding to the poetry and spoken word Youtube platform Jah Digga launched using the same name, 'Poet Off The Ends' is an ambitious 6-track project highlighting rap music and the art of wordplay as a vehicle for positive change.
The EP is a collection of honest, heart-felt messages drawing on complex themes from the artist's own struggle with mental health and vulnerability, as well as family, community and love. Produced by long-term collaborator Nick Stez, the project features a star-studded line up, including Aaron Unknown and, of course, Ghetts, as well as a stacked roster of exciting up-and-coming artists. 
Speaking on the meaning behind the new project and the difference Jah Digga hopes it will contribute to, he says: "It's important to write songs about the everyday, the little things that are important in my life. How it feels to be a father, an uncle, a brother, a son. I'm happy to share my personal struggles with mental health and how I allow myself to be vulnerable. Not many people in my community feel they can do this. Working on this EP was like therapy, I was able to talk about my experiences in an honest way.
"If this album makes just one person think differently, I've done my job. I want to change the perceptions people have of mental health in the rap and grime community. If it plants one seed in someone's mind, they might plant their own seed in someone else's."
Stream the 'Poet Off The Ends' EP with your preferred streaming service here.
Watch Jah Digga's 'Poet Off The Ends' documentary below to understand how the project came about.
'Poet Off The Ends' is out now on Poet Off The Endz via DMY.
Submit music for release via DMY Artists.
Read next: Jah Digga shares poignant UK hip hop anthem 'Got To Go'