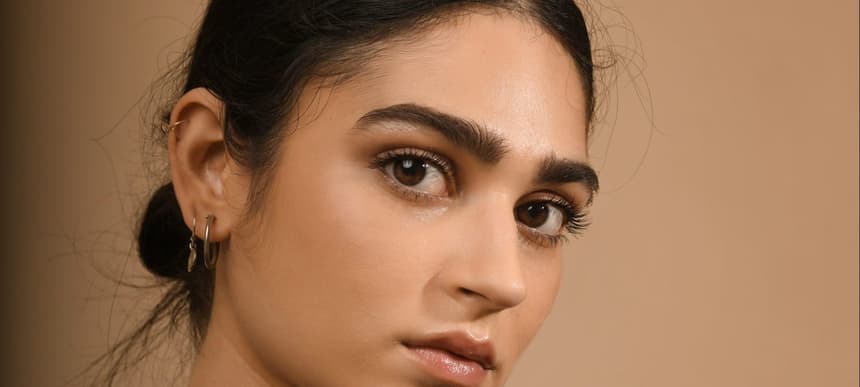 08.11.2021, Words by Billy Ward
KAVYA uncovers the different layers of friendship on new single 'Lay Your Head Down', announces EP
The singer's upcoming 'Know Me Better' EP is due to release December 8
Following on from last month's magical single 'Affection' which marked KAVYA's first release of the year, the singer-songwriter is back with a brand new track to announce her upcoming 'Know Me Better' EP, out December 8.
Entitled 'Lay Your Head Down', the New Delhi talent's latest offering talks about the ingredients required for a friendship to stand the test of time. Focusing on themes of companionship, connection and relationship building, the soul-bearing cut offers a glimpse into the singer's personal life while continuing to develop her unique blend of R&B, electronic and indie pop flavours. 
For those who have followed KAVYA's journey so far, it should come as no surprise that her vocal performance is as strong as can be heard on the new single, taking into account the fact that she has been performing and honing her craft since the age of fourteen. Speaking about the track, she says: "'Lay Your Head Down' was written over many years where I found myself wanting to understand the various layers of all my friendships and what truly makes them special. This track is a tribute to my curiosity to connections made between people."
In February 2021, in association with VH1 Supersonic Plugin, 'Know Me Better' the documentary was released which highlighted KAVYA's relationships with the women in her life, her interest for art, cinema and visual identity, followed by a live performance.
We sat down with KAYVA last year to discuss creativity, pandemic sanity and India's independent music scene. Her new EP 'Know Me Better' will continue to build on the work she has released so far in 2021 and is available for pre-order here.
Stream 'Lay Your Head Down' below or listen with your preferred player here.
'Lay Your Head Down' by KAVYA is out now via DMY.
For more of the absolute best new music follow Brand New: The Best New Artists.