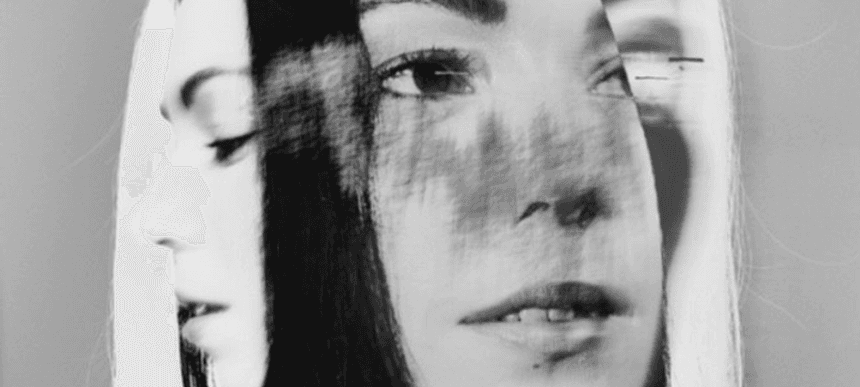 01.04.2022, Words by Billy Ward
Kelly Lee Owens tours her creative subconscious with experimental double serving 'Sonic 8 / Olga'
The Welsh producer and vocalist's new album arrives April 29
Formally a nurse before stepping into her current role as one of the electronic scene's most forward thinking minds, Welsh producer and singer Kelly Lee Owens hasn't looked back since she broke out in 2017 with her critically acclaimed debut album.
Continuing to build an ever-growing discography of subtly stunning dance records, Owens returns with two brand new singles from her upcoming album 'LP.8', out April 29. 'Sonic 8' and 'Olga' offer an initial glimpse into the industrial sound of her forthcoming project, creating a heavy atmosphere that ebbs and flows between tension and release.
First offering 'Sonic 8' twists Kelly's blunted lyricism and ethereal backing vocals through the grainy static of the track's production, while 'Olga' offers up an ambient wave of melodies for a more laid back and floaty sound.
Keen to make use of an abundance of untapped creative energy, having been unable to tour her sophomore record 'Inner Song' due to the pandemic, she made the spontaneous decision to go to Oslo for a change of scenery and some undisturbed studio time with esteemed avant-noise artist Lasse Marhaug.
One month later, Owens called her label to tell them she had created something of an outlier, her "eighth album." In Owens' words: "For me, 8 meant completion – an album that will ripple infinitely with me personally."
Stream 'Sonic 8 / Olga' below:
Kelly Lee Owen's 'LP.8' album arrives April 29 on Smalltown Supersound.
Listen to our podcast with Kelly Lee Owens where she talks through her favourite vinyl releases.