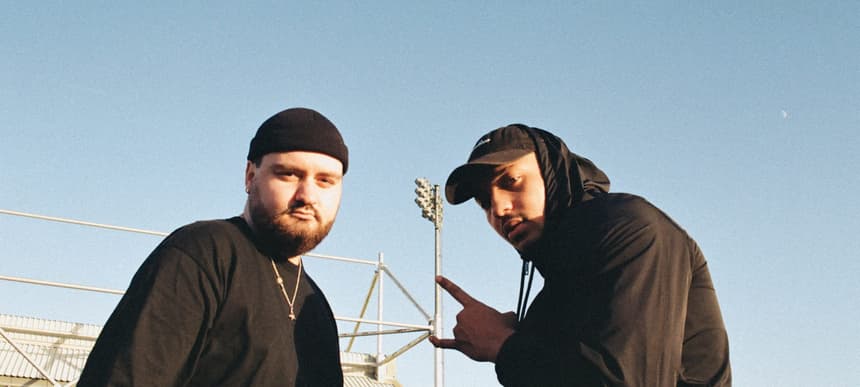 08.04.2022, Words by Billy Ward
Krankhead pay homage to Barcelona's number 10 with club-ready rap anthem 'Ansu Fati'
The Northampton duo have big plans for the warmer months ahead...
After a lengthy hiatus from releasing new music, Northampton duo Krankhead return with their first single of the year, 'Ansu Fati'.
Capable of tackling a wide palette of sounds, from UK drill and garage to trap and club anthems, the pair, made up of Mio Flux and Patchy, The Rockstar, know a thing or two about getting the party started.
Previous releases 'Cut Throat' and 'Hadouken' successfully mapped out the duo's eclectic array of styles and picked up support on some of the country's biggest radio stations. Now they're back and looking to make even more of an impact.
Named after the new number 10 of Barcelona, new single 'Ansu Fati' brings a fresh dance floor vibe to Krankhead, threading melodic rap flows through an up-beat, summery production.
From working together at ToysRus to orchestrating mosh pits around the UK, Krankhead have big plans for the warmer months ahead as they gear up to release their forthcoming EP 'Disco Devils'.
Stream 'Ansu Fati' below or listen with your preferred player here.
'Ansu Fati' by Krankhead is out now on NORTH WAY via DMY.
Submit music for release via DMY Artists.