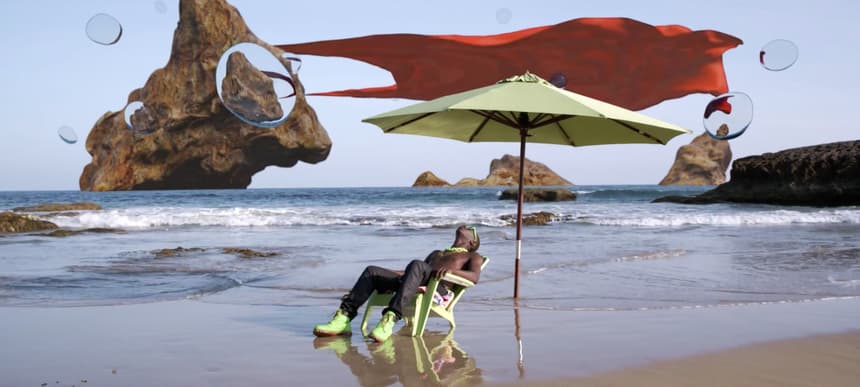 28.08.2015, Words by Natalie /
Le1f - Koi
Inimitable rapper/producer/dancer Le1f is back with a new single titled Koi, produced by PC Music's SOPHIE.
The New York-based artist will release his debut album 'Riot Boi' on Terrible Records this autumn, and has previewed the full-length with a batshit video directed by Simon Ward.
As you would expect from SOPHIE, there's a hyperactive, high-octane melody running on the track. The beat of Koi is a suitable tempo for Le1f to spread some bright verses and braggadocio lines. Sharp edged, punchy 808s and synths climb with Khalif Diouf's composed delivery, serving as the perfect platform for Le1f to take the track's energy into its visual backup.
Watch the for video Koi above.
Koi is out now through Terrible Records (buy).