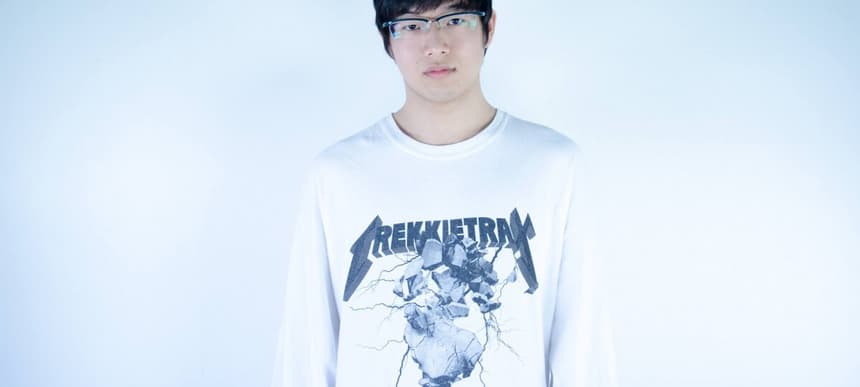 27.07.2016, Words by dummymag
Listen: Carpainter - Hilly Section
Nightwave's imprint Heka Trax adds to its reign of fire in 2016 with an EP from Japanese producer and member of Tokyo label crew Trekkie Trax, Carpainter.
Adding to his impressive slew of remixes and original productions on labels such as LuckyMe, Activia Benz, and Top Billin – he's already making the UK radio rounds with shows and mixes across Radio 1, Rinse FM, Radar, and NTS.
Titled 'Geofront', the forthcoming Heka Trax EP cements Carpainter's status as a trailblazer of the Japanese footwork and club music scene. An electric force of anime tinged power runs through the core of 'Geofront', with title track Geofront taking the wheel of a night level in a '90s edition of Need For Speed, whilst Jupiter Funk bathes in infectious swirls that match its beastly namesake.
We have the exclusive stream of EP closer Hilly Section, which again, doesn't sound too far off a boss level in a pixelated '90s PlayStation game. On first listen you'll soon grasp that Carpainter can do no wrong, as he mixes flashes of footwork with racing percussion and bouncy ball bass that'll have you ricocheting off the walls.
Listen to Hilly Section below, and turn the energy dial up to maximum.
Nightwave plays our takeover of the East London Fringe Festival on August 7th at Hoxton Square (tickets).