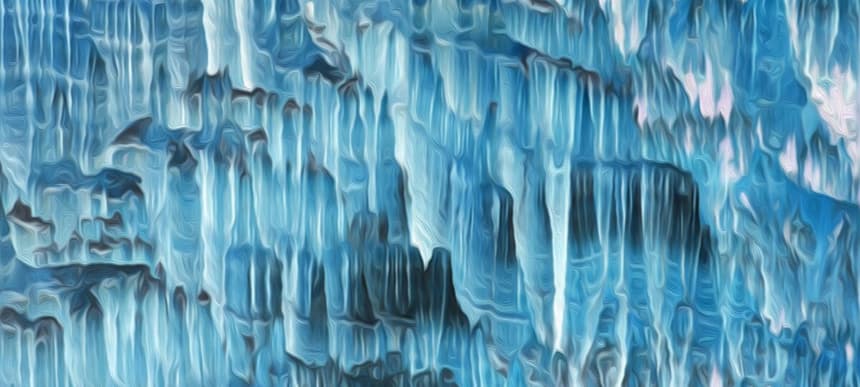 30.03.2016, Words by dummymag
Listen: Chants - Silencer Magpie
Blog turned label The Astral Plane has made a strong start to 2016; having set out its stall with the impressive 'Heterotopia' and 'Psychotropia' projects, the first few months of this year have seen the label kick into gear properly with its first solo artist records. Fresh from the release of SHALT's killer 'Acheron' is a new EP from Milwaukee-based producer Chants, called 'The Zookeeper'.
The five-track EP offers the kind of forward-reaching approach to club music on which The Astral Plane has built its name. Mining a deep pool of disparate sounds, Chants wields together a distinctly lopsided attack on the dancefloor, and for every sonic sucker punch on the EP there is a delicate nuance that ensures 'The Zookeeper' stand up to repeated listens.
We have an exclusive preview of EP opener Silencer Magpie. The track sets the tone for the record and perfectly exemplifies Chants' unique approach as he anchors waves of crystalline synths and fragmented, otherworldly chants to ferocious bass pulses. We also caught up with Chants to chat processes, influences and what people can expect from the record.
Hi there Chants, how's it going?
Chants: "Very well, thanks!"
You first contributed to The Astral Plane as part of the 'Heterotopia' project. How did you first link up with them?
Chants: "They asked me to participate in their mix series a couple of years ago, I think it was #20. I kept up with their mixes and found a lot of great producers through that. I also connected with Will Mitchell (aka Riley Lake aka Liquid City Motors) when he moved back to Milwaukee. I was a fan of his beats on Milo's early EPs, but he is a man of many talents and does all the mastering for the label. I made a couple of pilgrimages to his studio and found a lot of inspiration just hanging and talking about music.
Anyway, when I had a few tracks from this EP together, I sent them to the Astral Plane crew just to get some feedback and ideas about who I might pass them to. They liked the music and were just getting the label ramped up, so here we are. It couldn't have worked out better as far as I'm concerned."
To talk a bit about the process of this record, how long have plans for this EP been gestating?
Chants: "It actually came together very quickly from start to release, more quickly than any other project I've done. I made the first track, Crushed Lollipop, in October of last year, and brought the final stems to Will's studio in February to finish it off.
I felt a lot of energy behind it. I had sort of hit a wall with the direction my music had been heading…I wasn't feeling satisfied by making things whose general purpose was escapism, and also a lot of my melodic ideas were going to rappers and vocalists, and I was getting burnt out on that. I don't know that I'm the best choice to realise someone else's vision, if we're not exactly on the same page it can make me anxious and I start to second-guess my choices. So I wanted to make something more instinctual, physical, and 100% mine."
"I wanted to make something more instinctual, physical, and 100% mine." – Chants
The press release references David Mitchell's 'Ghostwritten' novel as a conceptual influence on the EP. How overtly do non-musical influences feed into your productions?
Chants: "I'm not usually conscious of it when I'm producing. After the music is done, then it's easier to see how whatever was going on in my head, body, or life might have affected it. The Mitchell reference came to me when I was listening back to the title track, which has some very inhuman elements but also this violin section that's very human, similar to the tensions in that chapter.
I first read that book a long time ago and came across it without knowing any of his other work, so when it began to mutate into versions of all these different genres it was a huge surprise. And I think he does it in the most natural and subtle way in Ghostwritten. I'd love to have the same effect with music."
For those that have heard your previous work, what can they expect from the EP?
Chants: "They might be in for a surprise. It's definitely louder and more visceral than anything I've done before, and hits harder. I have a weird relationship with club music, in that I love it but it's taken a long time to figure out an approach that feels honest to me."
"I have a weird relationship with club music, in that I love it but it's taken a long time to figure out an approach that feels honest to me." – Chants
We have got a preview of EP opener Silencer Magpie. What were you trying to achieve with this particular track?
Chants: "It started with some koto recordings that Maxwell August Croy (who released a beautiful album this year) sent me. We have a mutual friend and were hanging at her wedding in Boston, and afterward he recorded some lovely processed koto that I proceeded to pitch-shift and mangle, so that it would work in a rhythmic context. I like the contrast between the major-sounding koto/vocal and the distorted, noisy elements of the rest of the track. In some ways it's probably a good bridge from my previous work.
I think I made bunch of different possible rhythmic permutations, and then ended up using them all. There's also a four-on-the-floor (something I usually avoid at all costs, ha) VIP version that will come out at some point."
Chants 'The Zookeeper' EP is out April 29th on Astral Plane Recordings.