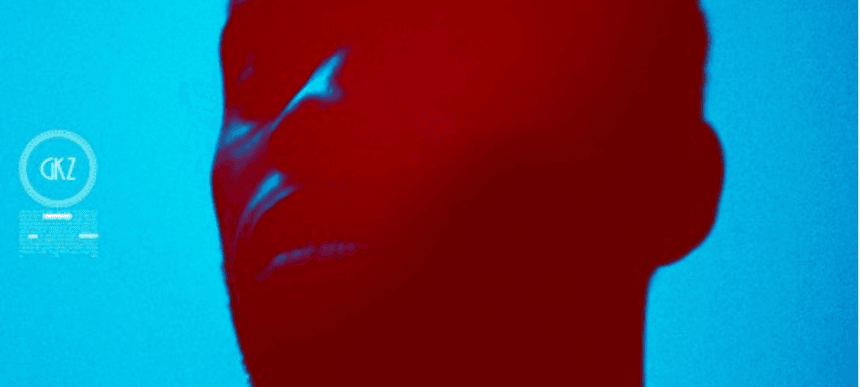 26.02.2016, Words by dummymag
Listen: GAIKA - The Villainous Theme
GAIKA is back on his fiendish streak.
The Brixton-based auteur has unleashed The Villainous Theme – a new song that samples Death Grips' 'Fashion Week' track Runway D that follows his recent collaboration with Mykki Blanco PUSH MORE WEIGHT. GAIKA reduces the track's polyrhythmic textures, attaching his signature dissonance and spits across the group's instrumental with his warped vocals lecturing his own commandments.
Speaking to Dazed about The Villainous Theme, GAIKA – as always – pulled no punches with his thoughts on the music world at large:
"I don't really deal with fuckery of any kind. Death Grips are the ultimate 'fuck you' band. I rate them so highly – it's sonically incredible music, and it just hit me in the bones when heard it. You know these guys were signed to Sony and leaked their own album with a dick on the cover when someone tried that Kesha bullshit on them. I think Kesha should call them, and they should make a dope country/grunge record. I'll put that out for free via GKZ under so many layers of encryption so no one can cease or desist. I'm 100% serious."
"Look at the state of the mainstream music industry – exploitation, exclusion and appropriation seem to be normal for pop these days, and it's a dead yard to me. I guess I'm an outsider, and I think that living in my own gaze gives me some perspective and security. This song is about straight regulating all that major label nonsense because sometimes you got to go all Ice Cube on these pricks for real."
Listen to The Villainous Theme above and revisit GAIKA's EasyJet guide to his 'Machine' mixtape here.
GAIKA's mixtape 'Machine' is out now (stream).