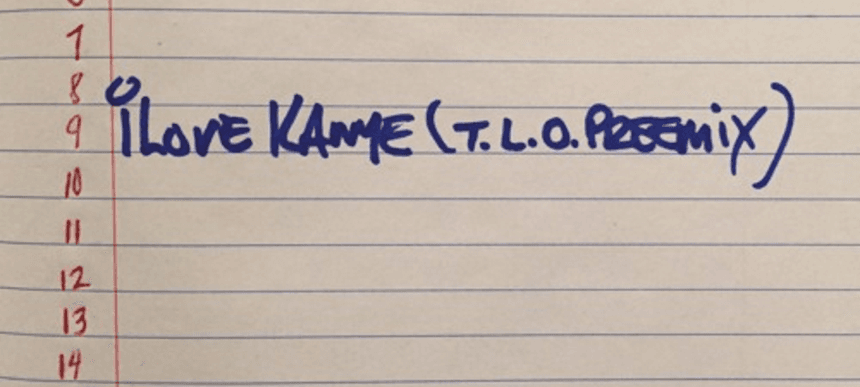 26.02.2016, Words by dummymag
Listen to DJ Premier's remix of Kanye West's I Love Kanye
DJ Premier has remixed I Love Kanye, a song featured on Kanye West's 'The Life of Pablo'.
The producer's 90-second rework shared his edit last night, saying "When a good a cappella is naked, you put some clothes on it." Touchè, Mr Martin.
DJ Premier's edit follows Stefan Ponce's soulful remix and a Massappeals bootleg from last week. DJ Premier is expected to feature on Kanye West's as-yet-untitled new album which is out this summer.
Listen to DJ Premier's remix of I Love Kanye above.
Kanye West's latest album 'The Life of Pablo' is out now through G.O.O.D. Music (stream).