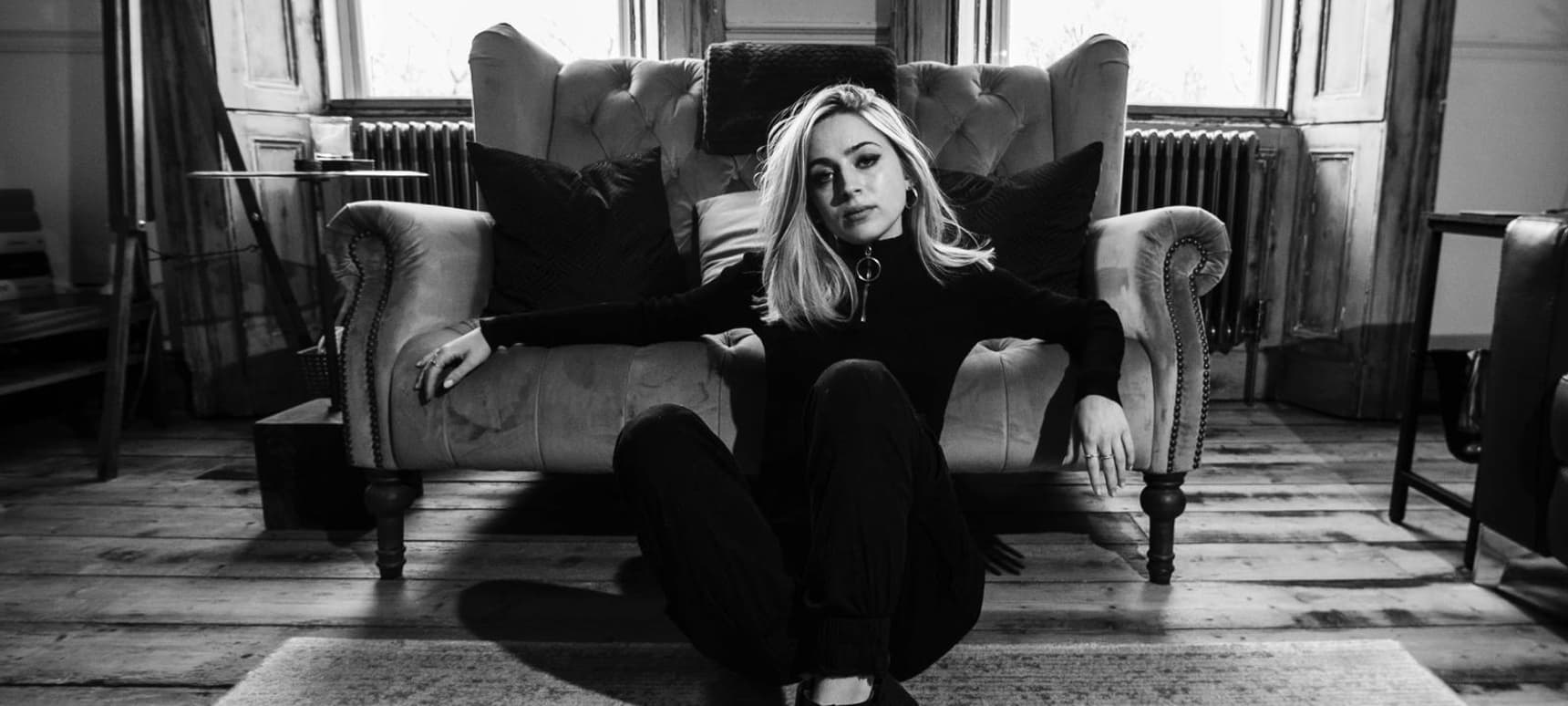 10.11.2021, Words by Billy Ward
Lizzie Esau's new single 'Bitter Weather' blends hip hop with mid-00s pop
The new single captures the energy of Lizzie's newly formed band
Continuing her impressive run of form after releasing singles 'Caffeine' and 'What If I Just Kept Driving', Lizzie Esau is lighting the touch paper once more with a brand new single, showcasing another side to her eclectic sound.
Entitled 'Bitter Weather', the song is packed with mid-2000s pop nostalgia as the Newcastle-based talent shows off her dexterous wordplay and melodic hooks. "It's about prioritising the important stuff and not obsessing about the things that don't really matter in the end," says Lizzie.
Following the success of her previous releases, Lizzie teamed up with producer and multi-instrumentalist Steve Grainger once again to deliver her latest laid back blend of alt pop and hip hop. On the singer's new and improved sound, Steve says: 'Lizzie's put together a great band so it was an amazing opportunity to capture the energy that they've injected into the music."
So far, the rising artist has refused to be defined by a single genre or style, utilising her creative upbringing to explore a range of sounds such as bedroom pop, lo-fi, funk and dance. Where her previous single adopted a gritty indie rock sound, her latest cut continues her habit of making subtle nods to the 90s and 00s but with more of a pop focus.
A new set of visuals to accompany the single are set to drop this Friday, November 12.
Stream 'Bitter Weather' below or listen with your preferred player here.
'Bitter Weather' by Lizzie Esau is out now in Yin Yang Media Recordings via DMY.