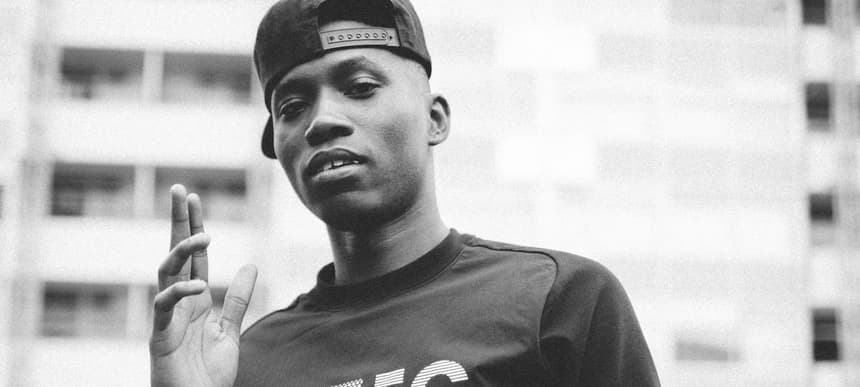 01.07.2019, Words by Billy Ward
Maxsta experiments with British influences on progressive new beat tape 'On The Buttons'
On the tape, Maxsta takes a step away from the mic while he bumps up his production to a whole new level...
Since attending the same East London secondary school as Kano and having spent his formative years surrounded by an all-embracing grime influence, Maxsta has sought to push boundaries and pave new avenues in the scene he knows and loves so well.
The MC and producer's last project 'Maxtape 2', released last year, provided a gritty, thoughtful and honest depiction of his background and life, highlighting the value of aspiration and nurture instead of material wealth and 'bad Bs'.
The Lewisham-born creative had only learnt how to produce two years prior to 'Maxtape 2' yet has since progressed with finesse and maturity, studying how to develop his sound and taste while placing high emphasis on British culture and influences.
'On The Buttons' shows Maxsta taking a step away from the mic while he bumps up his production to a whole new level. Over the course of the eight-track mixtape, it quickly becomes clear that new horizons have been explored throughout the creation of the record.
What starts off as a modern take on the classic grime sound on opener 'Maskimo' quickly morphs into a much more avant-garde project – and does so seamlessly – with the songs commonly overlapping to make for an immersive experience. 'Millwall Away' stands out as an eclectic track, drawing inspiration from dance and garage, while at the same time keeping that signature grime influence, and the multi-layered song emanates something of a Mount Kimbie vibe.
The project released through No Hats No Hoods pays homage to left-field British music and culture, with the track 'East London Is Back Remix' flexing a combination of garage, jungle, dubstep and grime on the high-octane, bass-heavy dance track. Since the release of 'On The Buttons', the No Hats No Hoods label has gone from strength to strength, posting freestyles of MCs such PK and Jammz spitting over Maxsta's new beats.
Maxsta makes up for a lack of lyrics on the record with his ever-improving production ability that blends a variety of new influences, sounds and styles. It seems the bubble of grime has been burst wide open and the possibilities for the London artist seem wider than ever.
Stream the mixtape in full below:
Read our feature on how Maxsta made his triumphant comeback.