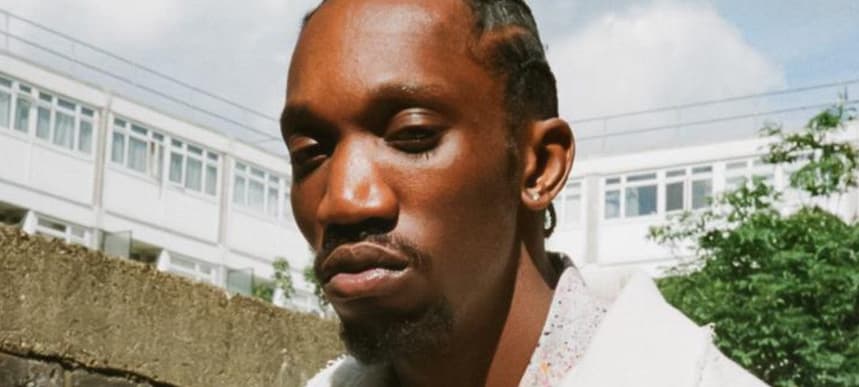 25.04.2022, Words by Billy Ward
Miles from Kinshasa continues his mixtape roll-out with 'Glitchin'
The new single offers a blend of 2000's pop, R&B and afrobeats...
Following his sold out headline show at The Lexington in March 2022, Miles from Kinshasa returns with 'Glitchin', the second single from his upcoming mixtape.
The last few years have seen the Congo-born Londoner emerge as one of the UK's most exciting underground talents. At the back end of 2020, Miles enjoyed the success of his 'Beloved' project, featuring tracks such as 'Wearing Smiles', 'Lookin' 4 U' and 'Motionz', as well as shutting down the studio in our first ever DUMMY SESSION, which you can watch here.
Produced by long-time collaborator kadiata, a linkup following on from the pair's 'Don't Be An Opp' single released in October 2021, the new offering introduces another part of Miles' world with a blend of 2000's pop, R&B and afrobeats.
Exploring personal growth and growth in relationships, Miles' sings about trying to move on from toxic love and on to something better, using his floaty melodies to remind listeners why he's on the trajectory he's experienced over the last 12 months.
The new Miles project is expected to land later on this year, meaning there's a lot more in store from the high-flying artist as the summer months approach. Until then, check out the cinematic new music video for 'Glitchin' below, showing Miles get to grips with being taken captive in a dizzying black-and-white world.
Stream 'Glitchin' here or watch the music video below:
'Glitchin' by Miles from Kinshasa is out now via DMY.
Submit music for release via DMY Artists.