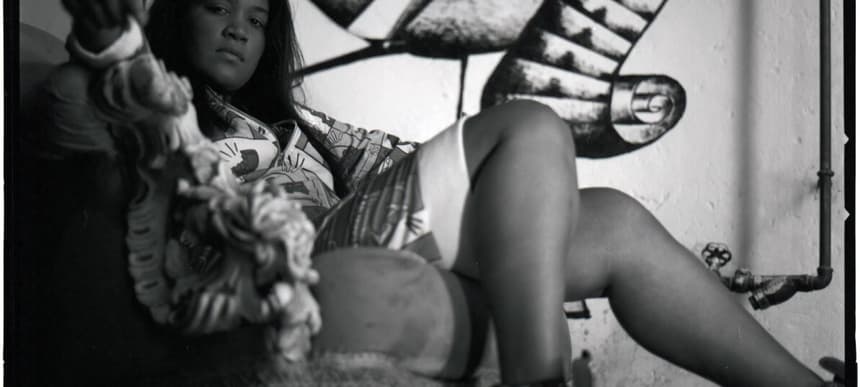 04.04.2018, Words by dummymag
New Music: Cooly G - Digitally Higher
With legendary London club night and label Night Slugs turning 10 this year, Bok Bok, L-Vis 1990 and co's compilation project, Allstars X, out on April 27th, is fast approaching. Across 14 tracks, the label will show that the fervent energy with which they channelled to craft the impirnt in 2008 is very much alive and kicking. The Night Slugs crew have shared another taster from the compilation and they are getting 'Digitally Higher' with one of their affiliates, London DJ/producer Cooly G.
With sensual vocal dubs, venomous drum patterns, and gittery effects throughout, the album closer would light up a dancefloor like it was the beginning of the rave. "I think this tune was made in 2010/11," Cooly says of the track. "I remember getting a vibe from promoting a monthly rave at the [London club] Brixton Mass, the crowds and the vibes got me in the mood to create this track. I totally forgot about this version. When they asked [to include it] I was like 'Yeah, sure, no problem.' It's a solid track and will sound perfect on the dance floor."
Listen to 'Digitally Higher' below.
Follow Dummy's curated playlists on Spotify.