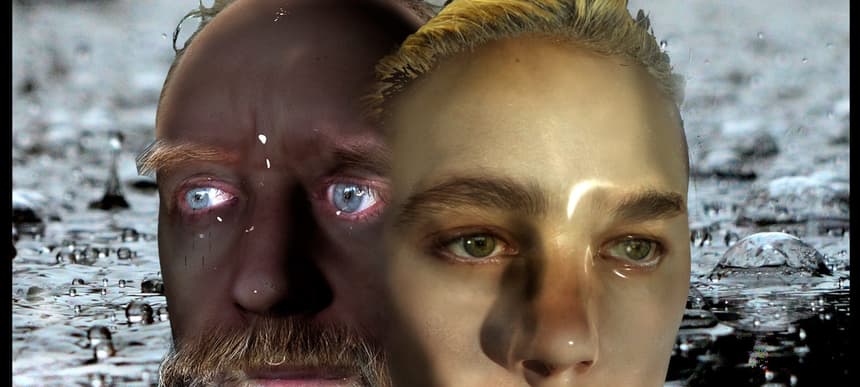 05.08.2021, Words by Maisie Goulsbra
O Future drop single 'Wicked Game' and announce EP
"On this EP, we wrote songs about overthinking and hyper-fantasy."
O Future have just announced their next EP 'Maculate' and dropped their latest single with a video that the duo made themselves. New single, 'Wicked Game' is a spookier offset of Chris Isaak's 1989 track 'Wicked Games' twisting the original into something very different. O Future have put their stamp on the song by keeping its vocal melody, and transforming it into an intimate and delicate arrangement with their trademark symphonic sound palette.
Consisting of Katherine Mills Rymer, from South Africa, and Jens Bjornkjaer from Denmark, O Future reside in the US and describe themselves as an electronic duo and art collective. Their otherworldly music can be heard across their long discography of three full length albums, plus many singles and EPs, as well as their various art and film credits, including Lars von Trier's 'Melancholia' and Ai Weiwei's 'Vivos'. Their live shows are an unexpected excursion into an electronic and acoustic sounds with their songs stretched in a largely improvised manner, over live instrumentation including saxophone, bass, and flute.
'Wicked Game' is released with a music video about remembering the softness and the loss – it follows a little man moving through various lives and the release sets the scene for their forthcoming EP, which is informed by their sense of yin and yang balance. About the EP they say; "even though maculate means 'spotted', 'stained' or 'impure', these ideas are not at once, all so terrible. Nothing happens without the breaking of the eggs, and nothing pure (immaculate) is ever really pure. On this EP, we wrote songs about overthinking and hyper-fantasy."
'Wicked Game' is out now on StudiOfuture via DMY.
Watch the video below.
Listen to 'Wicked Game' here.
For more of the absolute best new music go to Dummy's Spotify and follow Next Hype: The Best New Music.