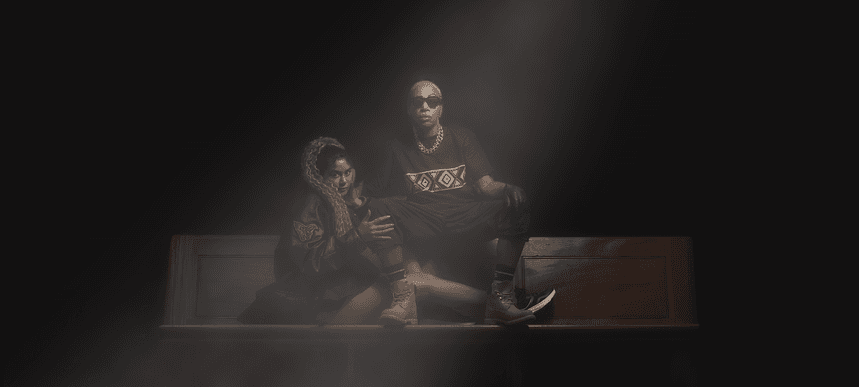 18.09.2023, Words by Billy Ward
OneDa announces October EP 'Pussy Power', shares new single 'Love Reality'
The new project is about "enjoying the journey bumps and all, seeing the perfection in the imperfect..."
Manchester-hailing multi-disciplinary artist OneDa announces her brand new EP 'Pussy Power', out October 11 via Heavenly Recordings. The news is paired with the release of her latest single 'Love Reality' featuring Fat Budha, and accompanied by an official video. 
Nodding to the inner warrior and strength that comes from feminine energy, the new project compliments a range of genres whilst maintaining her distinctive rave-ready sound. 
OneDa explains: "The true love and acceptance of who I am and the knowledge that this love and acceptance of me and all I embody is the source of my 'Pussy Power'. 'Pussy Power' is enjoying the journey bumps and all, seeing the perfection in the imperfect." 
New single 'Love Reality' offers a glimpse into the sonic universe of 'Pussy Power', transitioning from drum and bass to hip hop with ease. 
"'Love Reality is about the realisation that finding love through external sources will not suffice," says OneDa. "Self love is power, everything else is a false reality. Love reality navigates the journey of self discovery through the power of self love and awareness of what is really needed for growth. Fuck the crowd they are not needed I take life in my stride walking in my truth, standing in my power".
For the last few years, the Mancunian artist has been running hip hop therapy sessions for east Manchester youth, working with Pupil Referral Units, Reform Radio and on the influential Herchester project for womxn, non-binary and transgender MCs across Manchester, Blackpool, Morcambe and Sheffield.
Combining her community work alongside her music career, OneDa is doing it like nobody else in the game right now. Her forthcoming EP 'Pussy Power' is poised to raise the levels even more. 
Stream new single 'Love Reality' below: