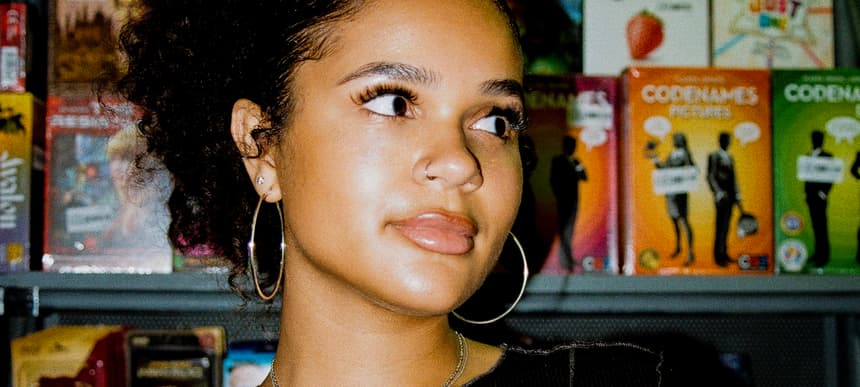 14.06.2023, Words by Billy Ward
'Other Side': Mya K carves a new path with single geared for the dance floor
The South Londoner is back with a summer-ready anthem
Rising South London songstress Mya K returns with her first single of 2023, 'Other Side'. 
Transporting listeners somewhere between the dance floor and outer space, the new offering is sensual pulse-raiser produced by VELLI, showing the singer experiment with her most ambitious sound yet.
Mya K began her professional music journey in Nigeria at the age of 10. In 2017, after moving to the UK, she attended the world renowned Brit school and developed her skills further - fast forward to the present day and the growth speaks for itself. 
'Other Side' blurs the lines between several genres, birthing a fresh soundscape which feels nostalgic and yet futuristic at the same time - all while orbiting the modern R&B flavours Mya's become known for. 
Last year, Mya K headlined a first-of-its-kind intimate show at the DMY x halley Live Sessions evening in Haggerston, alongside Blu Ernest, Yaoundéboxingclub and Temptress. Steadily on the rise, the South Londoner is back just in time for the summer months ahead. 

Stream 'Other Side' below or listen with your preferred player here.