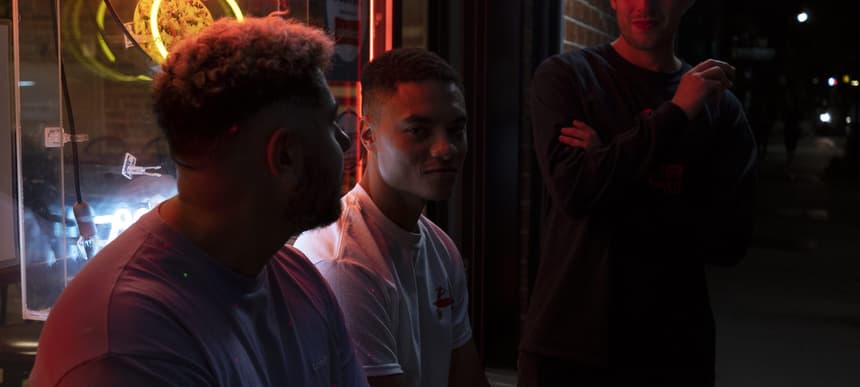 19.02.2020, Words by Felicity Martin
Premiere: Borai & Denham Audio serve up old skool rave stylings on 'Oldboy'
The cross-county producers collide with more '90s warehouse energy
Following the riotous success of 'Make Me', the Donna Allen-sampling cut heavily championed by DJ Seinfeld and Peach, Bristol's Borai & Sheffield's Denham Audio have teamed up again for an EP on E-Beamz.
Running the Club Glow label together from different cities, the four artists are united by a love of rave, and opt for cassette as a physical format as a throwback to the old days, with artwork inspired by vintage flyers.
Five-track release 'Beamz034' offers a wide variety of club stylings, tied together by a strong sense of rave romanticism, from hazy jungle to early '90s hardcore.
'Oldboy', which we're premiering below, rumbles with classic Reese bass sounds and strobing breakbeats, laced with archetypal rave swerves.
Listen exclusively to 'Oldboy':
Borai & Denham Audio's 'Beamz034' is released by E-Beamz on 21 February 2020. Pre-order it on vinyl/digital here.
Listen to all the best new dance music via our weekly-updated ELECTRONICS playlist.