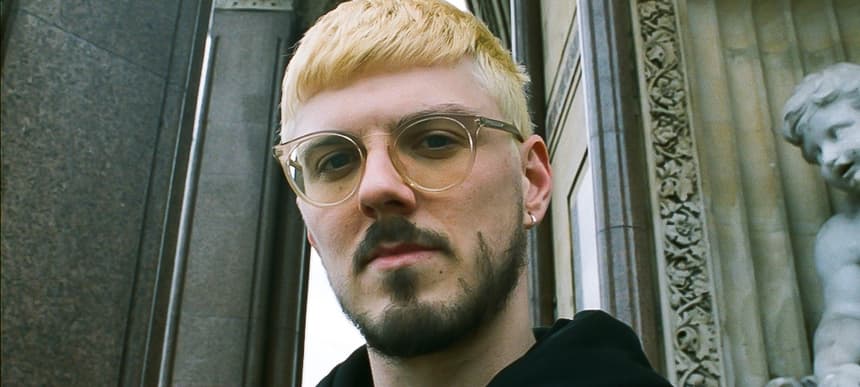 29.09.2020, Words by Felicity Martin
Premiere: Cromby inaugurates new Potency label: hear the slamming 'Ahhh'
The Berlin-via-Belfast producer is starting a new imprint to explore his own productions...
Originally from Belfast, Chris McCormick aka Cromby uprooted himself to another city that knows how to party: Berlin. In our '10 Best Irish House Anthems' feature, fellow Ireland-born DJ Sally C tipped Cromby's 'Psychoactive Strawberries', saying "I love mixing it for ages with the mids right up on other tracks, it sounds so fucking good." Following a series of rave-fuelled belters on labels like Feel My Bicep and Unknown to the Unknown, Cromby has launched a new label: Potency Records, a new home for his own dancefloor-minded productions.
'Potency 001' arrives on October 16th, and teases ideas from the past and present at once: traditional acid house and techno templates are given a 2020 re-work. As well as the highly-sought-after 'Shake It', 'Ahhhh', which we're premiering below, finds Cromby experimenting with samples to create something expansive-sounding and hypnotic, leaving us begging for the chance to hear it on a proper system.
Talking about Potency, Cromby said: "I wanted to start the label as a creative outlet for my own explorations between the realms of house, techno and acid, combining old school rhythms with new school flavours." Teaming up with illustrator and old friend Chris Martin for the label's artistic direction, he said to "expect plenty of larger than life trippy record sleeves!"
Listen to 'Ahhhh' below.
Cromby's 'Potency 001' comes out on October 16th 2020 – pre-order it here.