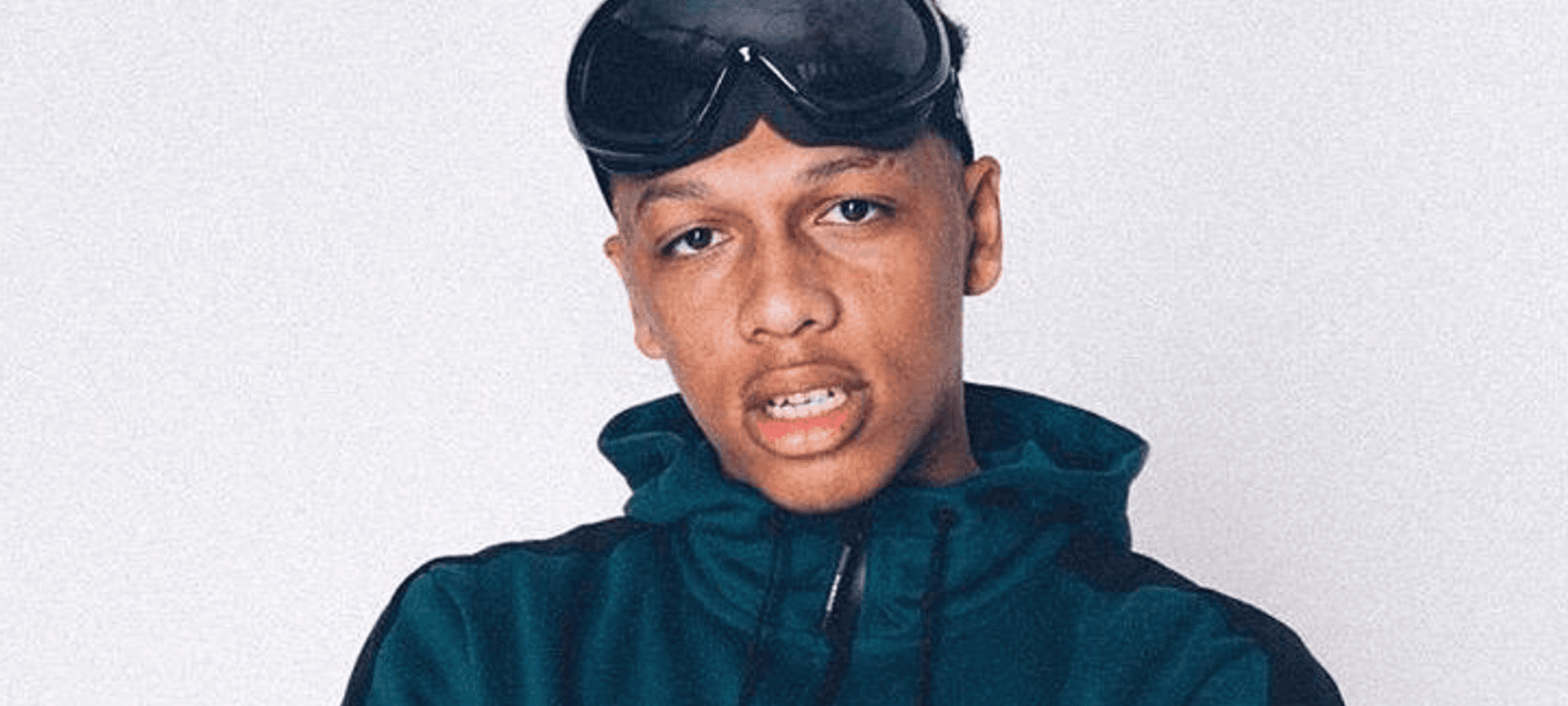 10.01.2019, Words by Felicity Martin
Premiere: Izzie Gibbs embraces his grime roots on 'Lit'
"I wanted to give back to my core fanbase. They're dying for some grime from me!"
There must be something in the water in Northampton. slowthai is dominating rap's underground, while the East Midlands town is also responsible for birthing grime talent Izzie Gibbs.
Armed with a dizzying machine gun flow, Izzie has been tearing up a nice little corner for himself in the genre for a minute, while drawing on the various strands of UK music to give his sound its own unique flavour. Now, hot off the heels of his '96Ls' EP and 'Obviously', he's dropped the equally rapid-fire 'Lit', another ferocious mission statement from the MC.
We fired a few questions Izzie's way – and check out 'Lit' exclusively below.
Talk us through your new track, 'Lit' – what was the thinking behind it?
"To be honest I just wanted to give back to my core fanbase. They're dying for some grime from me! It's only right, you feel me!"
You've worked with dubstep producer Trolley Snatcha again, what is it about his sounds you find so appealing?
"Me, Trolley and my older cousin Dizmack spent lightyears worth of time working on a new sound. Even if I do the same genre as someone else it will feel different. It's got different energies with it. Different flavours baby!"
You've been touted as a potential participant in Lord Of The Mics 2019 – can you reveal anything at this stage?!
"I asked for my friend Rawza to be there instead because it's a platform that can help upcoming talent and I'm all about getting my people new opportunities while I conquer things myself. That team ish aye aye aye!"
What do you make of the current debate about grime as a genre going through tougher times at the minute?
"Grime ain't going through a tough time, people just need to make music. I make all types of music, not just grime, but grime ain't going through a tough time. Better songs just need to be released!"
What has 2019 got in store for Izzie Gibbs?
"I'm coming for everything – the game is gonna respect my musical gift. I'm not stopping this year. Doing it the independent way!"
Did you make any new years resolutions?
"Buy a house and move my family out the hood
Get "Izzie Gibbs" popping
Get myself a plaque
And make good music the thing to have again."
Check out 'Lit':