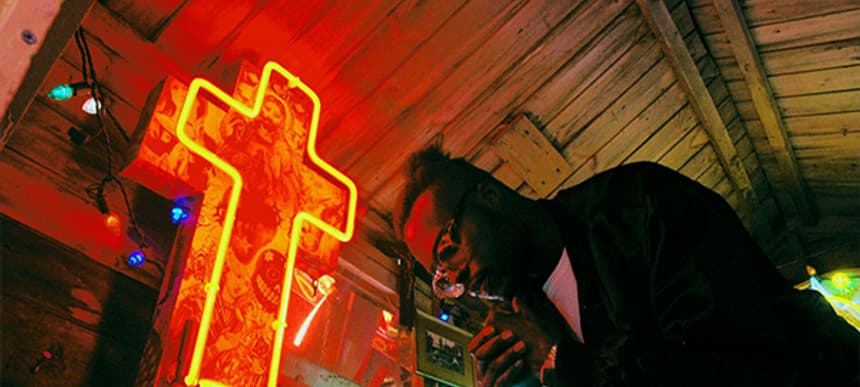 20.01.2016, Words by dummymag
Premiere: Mickey Lighfoot - 'Underwhere / Underwear'
London based vocalist Mickey Lightfoot, also known as Osei Amponsa, returns in 2016 with a three-tracker, 'Underwhere / Underwear'. An artist who describes himself as 'avant and black', the release is a modern soundscape littered with '90s soundscapes and cultural exchanges.
"A tale of love that turns to hate and hate that leads to feeling disengaged", 'Underwhere / Underwear' is a journey. Mickey Lightfoot carries us through the notions with the jittery rap painted tale of plastic love on Ashanti Bitxh, the twisted backpack hip hop undertones of plastic hate anthem 126 Powman Ave and the put-your-feet-up-and-think soul that emanates from the closing track which brings everything full circle, Fante Bitxh.
ML tells us this is the first release of many expected over the next 12 months, so keep your ear placed firmly on the tarmac, as the road ahead is an exciting one.