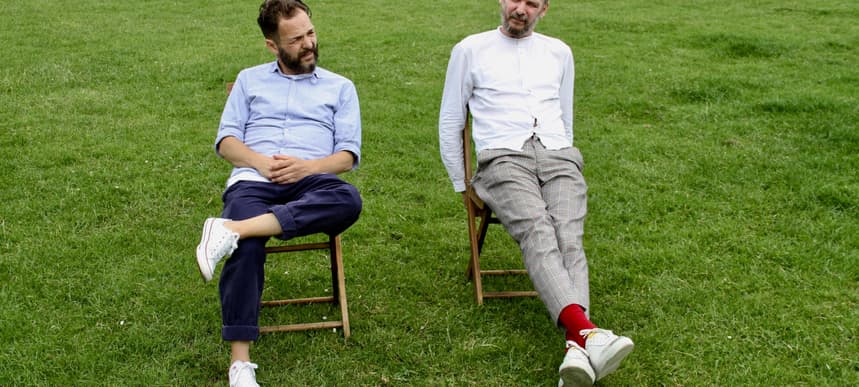 25.07.2019, Words by Felicity Martin
Premiere: Paranoid London bring high-strength acid on 'Cult Hero (Do You Wanna Touch Me)'
It's taken from the duo's forthcoming second album, 'PL'
Paranoid London are on the brink of releasing their second album, 'PL', which finds duo Quinn Whalley and Gerardo Delgado delving into the dark, analogue territory they explored on their 2015 self-titled debut.
'PL' boasts a series of guests including queer scene darling Josh Caffe (on the already-released 'Vi-Vi (Vicious Games)', Alan Vega from Suicide, A Certain Ratio's Simon Topping, Arthur Baker, Warmduscher frontman Mutado Pintado as well as Bubbles Bubblesynski, the trans activist and DJ who was murdered in 2017.
'Cult Hero (Do You Wanna Touch Me)' – which we're premiering below, takes a squiggly, acid-meets-EBM beat with post-punk frontman Simon Topping's vocal driving the track forward.
Listen now.
Paranoid London's 'PL' arrives on August 30th via Paranoid London Records – pre-order it here.