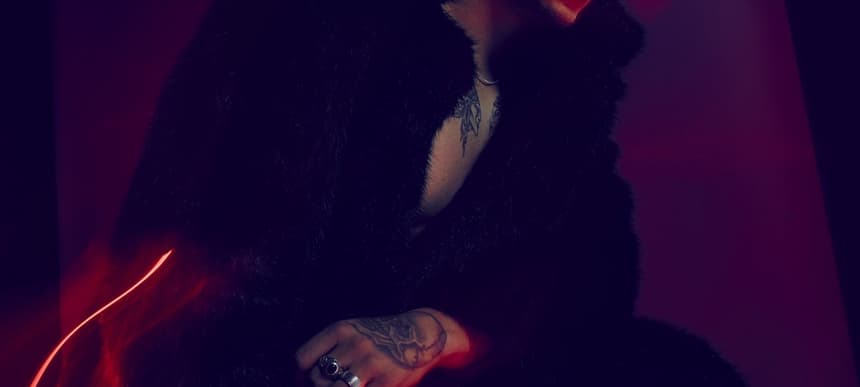 22.02.2016, Words by dummymag
Stream: Elliott Power - 'Once Smitten'
The songs that make up Elliott Power's debut album 'Once Smitten' are a sketch of a time that has been left behind. When we spoke last month, Power said that the record was completed in 2014 and that he had been sitting on it for two years. "It's hard to keep my energy up while living in the past," Power said about the circumstances, adding "What makes me happy about the situation is that the songs haven't aged badly."
It all might sound impatient, except that 'Once Smitten' demonstrates Power's self-awareness, drawing you into a private space that illustrates a "sort of lifestyle." Power's view that he is a commodity is a vision shared by kindred spirits Mo'Wax's James Lavelle and Marathon Artists, who are co-releasing the album. Listening to 'Once Smitten' may be an anachronism of the brand, but according to Power, they've matured like a bottle of wine.
Power's music is primarily defined by his birthplace London, but his globe-spanning guidances come from spiritual forebearers Björk, Massive Attack, and Wu-Tang Clan. Created with his muse, Dorian Lutz (Mïnk), 'Once Smitten' features the singles Murmur, Sword Souls, Sink Swim, and guests former JUCE singer Chalin on the title-track. Highlights include Blank End, Surveillance, and closer On The Windrush that all permeate a millennial dread symptomatic of our times. To quote a certain someone, Power is living in the future, so the present is his past, and his presence is a present while he's busy grape stomping in Francis Bacon's old studio.
'Once Smitten' tracklist:
01. Murmur
02. Once Smitten
03. Sink Swim
04. Built On Greed
05. Unfortunate
06. Surveillance
07. Who's Who
08. Move Dust
09. Blank End
10. Sword Souls
11. On The Windrush
Elliott Power's debut album 'Once Smitten' is out February 26th through Mo'Wax/Marathon Artists (pre-order).