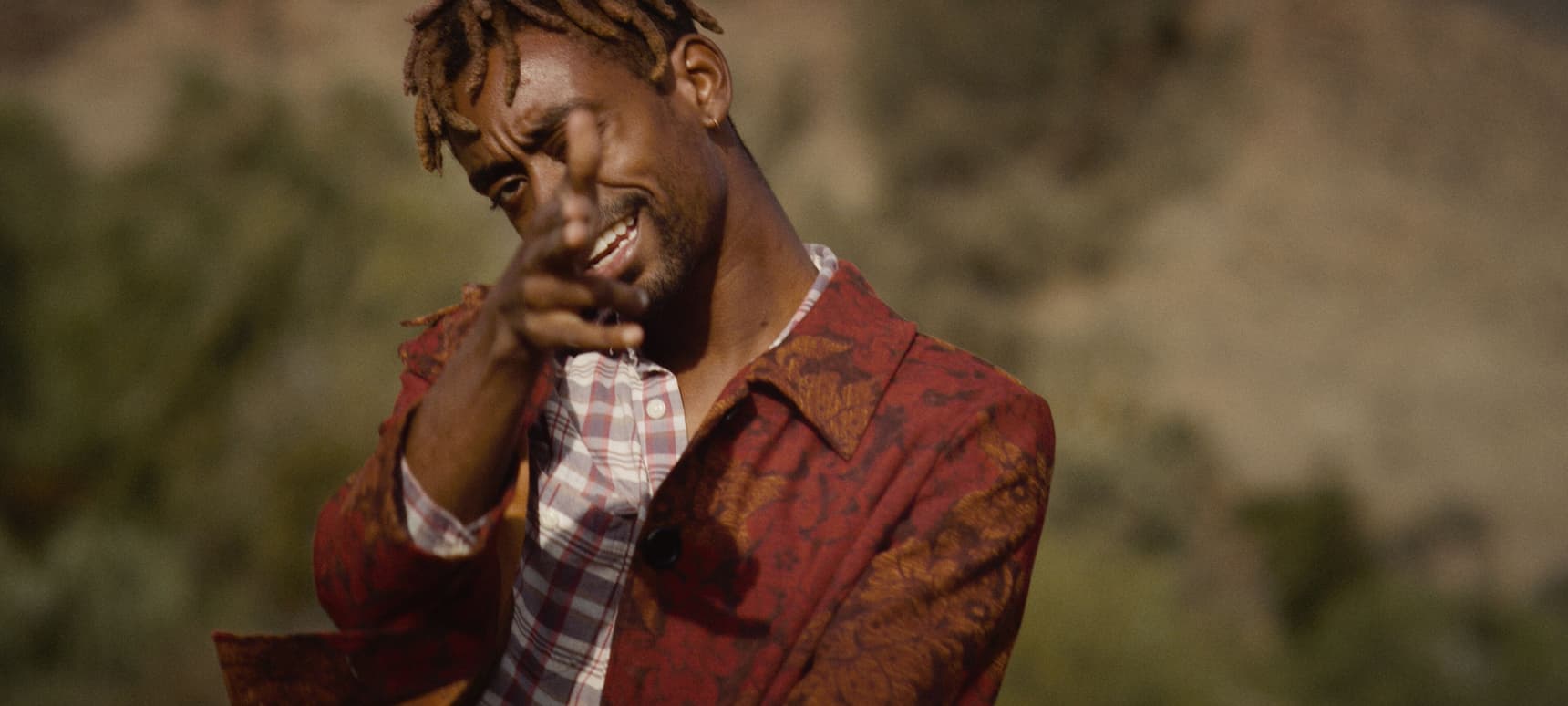 20.02.2019, Words by Felicity Martin
Premiere: Transatlantic collaboration Wilma Vritra drop the woozy 'Targets & Digits'
It's a brand new collab between Odd Future founder Pyramid Vritra and the Domino-signed Wilma Archer
Founding member of Odd Future Pyramid Vritra and London's Domino-signed producer Wilma Archer have teamed up as Wilma Vritra.
The transatlantic collaboration meant the pair had to work remotely, with Wilma writing in Newcastle and London, while Vritra wrote from LA, before they both finished the record together in Long Beach.
Today the duo are making their debut with 'Targets & Digits', a woozy, low-slung hip-hop beat with swooping gospel vocals that reveals the genius of this creative meeting of minds.
Directed by Taylor Jones, the video – which we're premiering below – takes inspiration from Chloe Zhao's American contemporary western drama film The Rider.
Wilma Vritra's joint LP, 'Burd', is released by Sheffield's Bad Taste later this year.
"I feel like the album is a window," Vritra says of the record. "Or a screen. You stay inside and watch the world happen. The truth is that sometimes the world isn't pretty, and it isn't happy, sometimes it is, but most times it isn't. Each track is a different take on that reality on display to me."
Wilma Vritra's 'Burd' is released by Bad Taste on April 5th 2019- preorder it here.