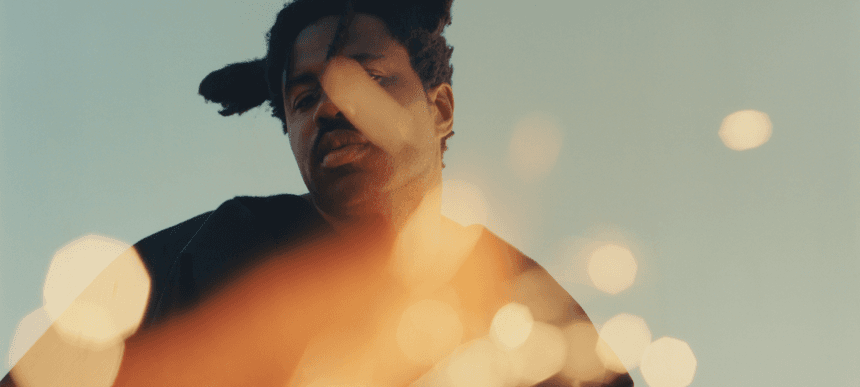 29.06.2023, Words by Billy Ward
Sampha shares his first solo music in six years 'Spirit 2.0'
"It's about acknowledging those moments when you need help - that requires real strength..."
Sampha is back at long last with a brand new single titled 'Spirit 2.0'.
The track marks the London singer and producer's first solo music in over six years, following the global success of his acclaimed 2017 debut album 'Process'.
Those intervening years have been anything but fallow, however, with Sampha contributing his inimitable voice to some of music's biggest releases, including Kendrick Lamar's 'Mr Morales & The Big Steppers' and Stormzy's 'This Is What I Mean'. 
Simultaneously, he's been focused on the creation of his highly anticipated second album alongside a close circle of friends, peers and collaborators - which Sampha soft-launched on social media towards the start of the month.
'Spirit 2.0' is the return to form fans have been waiting years for and is lifted from the forthcoming project. Featuring musical contributions from Yussef Dayes, El Guincho and Owen Pallet alongside vocals from Yaeji and Lisa-Kaindé Diaz of Ibeyi, the single acts as a beacon for new sounds, directions and perspectives.
"It's about the importance of connection to both myself and others, and the beauty and harsh realities of just existing," says Sampha about the new track. "It's about acknowledging those moments when you need help - that requires real strength. I hope people can enjoy that feeling of someone being there for you, even if that person doesn't have the answers. Just calling someone up without overthinking... letting go and just dancing.. wanting to see past the mundanity of things and appreciating the magic of it all, from birds nests to spaceships."
Stream 'Spirit 2.0' below: