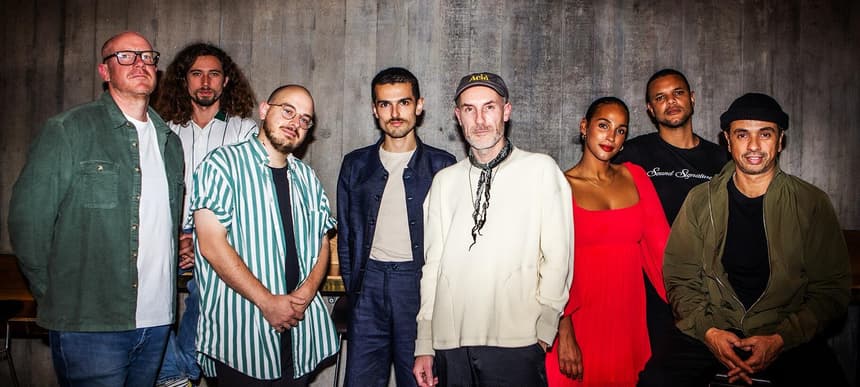 22.08.2023, Words by Billy Ward, Photos by Fabrice Bourgelle
Secretsundaze share plans for debut Spirit Of Sundaze Ensemble project
The first single from the EP is out August 23...
Secretsundaze have announced their debut EP as Spirit of Sundaze Ensemble, titled 'I'. 
Back in May, the DJ and party duo of Giles Smith and James Priestley, parted ways after more than two decades working together. The duo - who ran the seminal London party series of the same name - shared the news on social media telling fans that they "felt a desire to move forward".
"We've each been through a lot of personal change and growth recently so after all these years of service together, felt a desire to move forward with more creative and professional freedom," they explained.
Secret Sundaze celebrated their 20th anniversary last year with a first-of-its-kind Spirit of Sundaze Ensemble live show at Queen Elizabeth Hall in the Southbank Centre, reimagining the beloved London clubbing institution's most iconic tunes, fan favourites and dance-floor defining sounds like never before.
Now in taking full creative control of the London party series and label, Priestly has got the Spirit of Sundaze Ensemble back together, consisting of Lewis Moody (Zeitgeist Freedom Energy Exchange), Myele Manzanza (Sound Signature), Oli Savill (Basement Jaxx), Nikos Ziarkas and Johnny Brierley, as well as vocalists Shivum Sharma and Sahra Gure.
The release is set to drop September 22 2023, with the first single, 'Come Into My Life', due for release on August 23. 
Speaking on the new EP, Priestly said: "I fondly remember this dropping when I was just 9 and it's been one of those tracks that's been with me ever since. Killer Mantronix production and just the most beautiful delivery from Joyce Sims (RIP) that traverses a US underground electro / machine funk flex with a magnetic pop sensibility. We didn't wanna do too much to this one, we've just given it a slightly more UK / Street Soul / Balearic vibe."

Read next: Aphex Twin's £5 Field Day vinyls are re-selling for hundreds on eBay