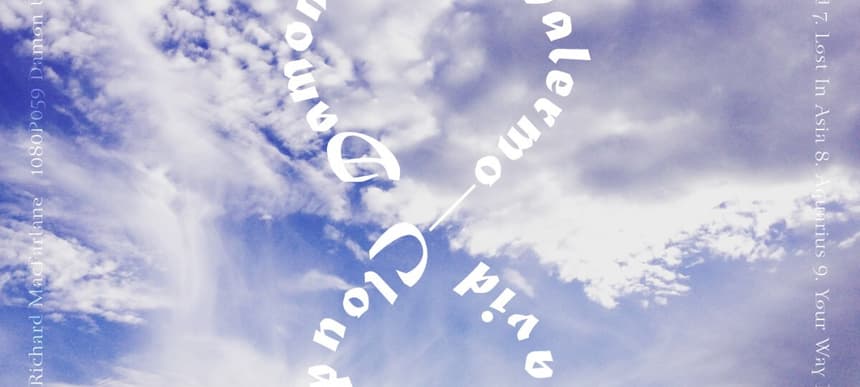 19.11.2015, Words by dummymag
Stream: Damon Eliza Palermo - 'Clouds Of David'
I love being put on hold. It gives me a chance to breathe, to hold court within my own mind, to reflect on my existence and maybe ponder a conspiracy theory or make sense out of a National Enquirer headline. In all honesty, the best thing about being on hold is the music. I'm not talking about the pseudo-jazz pomp or bass-twanging bullshit of most hold music, I'm talking about the new age, recalibrating resonance of hold music. The sort of sonics that send shivers down your spine. I'm talking Tim Carleton & Darrick Deel's Opus No. 1, known to most as 'Cisco's hold music'. The world's greatest hold music.
My haranguing promotion of hold music and soul-searching soundtracks aside, I find these desires to be the root cause of my affinity to Damon Eliza Palermo's music. Taking two steps back and turning the down the temperature on his usual output under the Magic Touch moniker, Palermo makes blissful, not-designed-for-the-dancefloor hay at one of our favourite labels of the year, 1080p. Working under his civilian name (I think – and if so, what a great name it is), Palmero's forthcoming release 'Clouds Of David' is the first full realisation of his ambient work and a renaissance for new age hold music.
A calming force we can all savour, tracks likeYogi AM, Your Way, Your Way II and title-track Clouds of David are an upper echelon embodiment of a sound I hold to close to my heart (or eardrum). If we must dive into music journalist territory then let's go no further than saying that 'Clouds of David' sounds like all the best tracks from Boards Of Canada's 'Geogaddi' smoking a joint with The Orb's Little Fluffy Clouds. With that mind, there's not much more I can say other than into the clouds we go for a re-chalking of the sort of music Cisco would have died for, composed by Palermo on a Yamaha SU700 for yoga, contemplation and IRL hold time (which is basically referred to in marketing buzzword terms as 'me time', right?)
'Clouds Of David' is out November 27th on 1080p (buy).