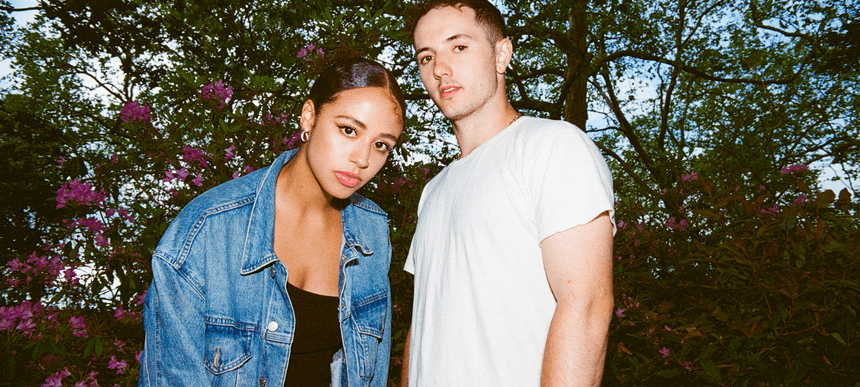 13.08.2021, Words by Maisie Goulsbra
Temptress revisit the '90s with 'Right Here'
"When you've done everything you can, left all your cards on the table, and it's up to the other person what happens next."
R&B ones to watch, Temptress have just released their new single 'Right Here', the last preview of their forthcoming EP 'Body'. The South London-based duo have supported Rejjie Snow and received recognition from Clara Amfo, having previously performed at her 'About' showcase.
New single 'Right Here' is an ode to the '90s influences that permeate Temptress' sound: "It's what we were surrounded with growing up. We're particularly inspired by the beat driven song writing of '90s R&B and hip-hop. With 'Right Here' we tried to create that feeling that a lot of great '90s tracks have where the tone and vibe is immediately set out in the intro."
Temptress write, produce and direct all their own material. In contrast to some of their more sultry tracks, 'Right Here' is a lo-fi R&B tune with a playfully reminiscent message to a heart-throb, and a skittish bassline in the chorus.
They continue: "'Right Here' is about an all or nothing moment in a relationship. When you've done everything you can, left all your cards on the table, and it's up to the other person what happens next."
Listen to 'Right Here' on your preferred streaming service now.
'Right Here' is out now and 'Body' is due for release in September on Plastic Fruit Studios via DMY.
For more of the absolute best new music find Dummy on Spotify and follow Brand New: The Best New Artists.