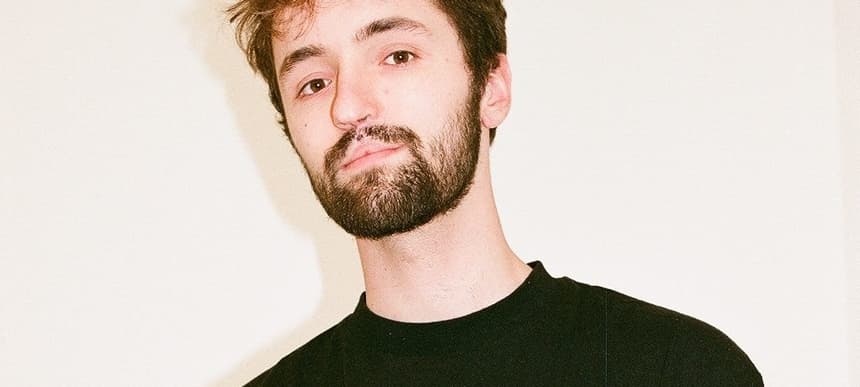 29.07.2021, Words by Maisie Goulsbra
'Time Flies' when Rubii puts out new music
'It reminds the listener to seize the moment and remain present."
Bristol-based artist Rubii's brand new EP 'Time Flies', fuses genres with electro-pop and features Ivan, the Damage, Lousha and Le3 bLACK. The EP explores new territory initially explored on Rubii's 2019 mixtape 'Thousand Miles Away'.
Sitting somewhere between speed-garage and hyperpop, the first track 'You Need' sounds like the sun coming out after a rainstorm, 'Fusing' switches up the EP's tone, taking the listener into an electro pop song, and in 'Silver Linings' Rubii further demonstrates his capacity to blend and mix vocals with features from Lousha and Ivan, The Damage, whose organic sound sits beside more processed ones in dreamy coexistence.
'Too Kind' takes you back up to levels of ecstasy before 'Time Flies', a disco beat, layered with vocals auto-tuned for effect, in a way that's almost reminiscent of Daft Punk. 'Levitating' is the perplexing love child of hyperpop and drill, featuring Le3 bLACK.
In the run up to the release of 'Time Flies', Rubii has been busy dropping tracks from the EP as singles, as well as producing 'Rolling Stone' from Just Harry's debut 'My World'. Having worked with people like Kish!, Virgil Hawkins, Leo Bhanji as well as Just Harry, Rubii's versatility means he's difficult to decipher, but that's also his charm.
The EP was crafted over a six month period in an attempt to escape everyday monotony, and its technicolour quality is about "Contemplating the fast-paced nature of time and its effect on a person, it reminds the listener to seize the moment and remain present."
Listen to 'Time Flies' on Spotify below or on your preferred streaming service here.
For more of the absolute best new music follow Dummy's playlists on Spotify.