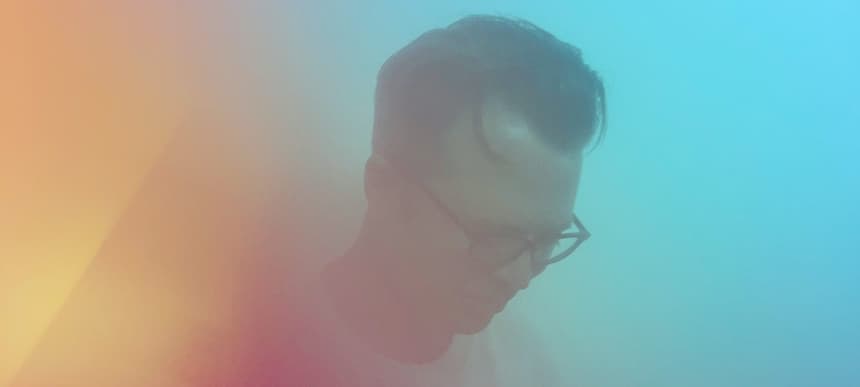 06.07.2022, Words by Billy Ward
Tom Vek incorporates music NFTs into 'Newer Symbols' album launch
"My general opinion is the cultural impact of a song is what can make it a collectible item..."
London-born multi-instrumentalist Tom Vek is releasing NFT versions of each track on his 'Newer Symbols' project, a full re-work of his 2020 album 'New Symbols'.
Available simultaneously on streaming platforms, each of the 8 tracks on the new project are releasing once a week leading up to August 8 and can be collected as NFTs on his newly designed website. Three tracks from the album are currently out, most recently the crunchy synth rock single 'New Guilty Pleasure'.
Speaking about his reasoning behind embracing these blockchain mechanics, Vek states: "I discovered music NFTs late last year, I love the idea that digital 1/1s can be valuable, the tech is there, but the culture is in its infancy. I decided I wanted to use this album to try out NFTs. For the type of NFTs I wanted to release, an invite from Mint Songs was my chosen path.
"I still wanted to release these tracks in the traditional way, such as on Spotify so that everyone could get them. My general opinion is the cultural impact of a song is what can make it a collectible item, so it is crucial to keep existing formats.
"NFTs celebrate individual tracks. To put out an album of NFTs would mean each track gets its time in the spotlight. It further cements my belief that every track on an album is someone's favourite, and truthfully I've always loved the idea of putting an album out one track at a time, so I decided I would put the tracks out once a week everywhere (Spotify and all)."
One of the crucial factors for Vek was finding somewhere to collate all these tracks individually and visually, so he designed his own micro-website offering a unique take on presenting an album of NFTs. The site is a grid made up of 8 icons, playing on the existing album art (based on the original yellow New Symbols cover). Each NFT track panel includes release dates, links to Mint Songs to buy the NFTs and a place where a collector's name can be shown.
"It's a long running experiment," he says, "will I be able to find collectors for these tracks? I don't know, but I love the idea of it."
Tracks can be streamed and collected as NFTs as they become available from https://newersymbols.tomvek.com/
Stream 'New Guilty Pleasure' on Spotify below:
Read next: LimeWire is relaunching as a music-focused NFT marketplace