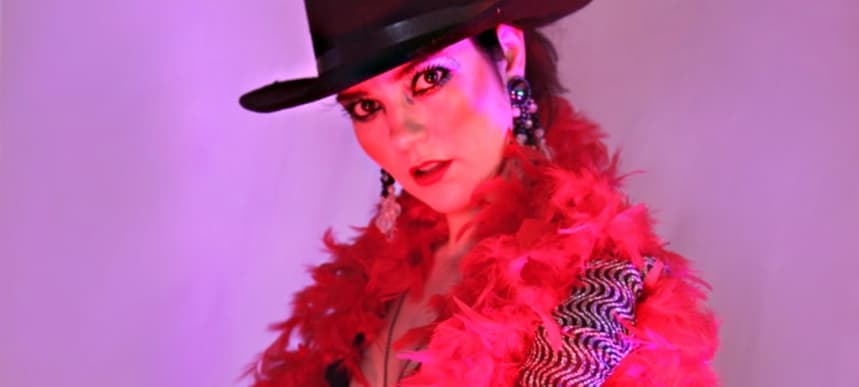 31.03.2021, Words by dummymag
Vanity Fairy's 'Angel' is about "find[ing] your special person"
It's the latest single to arrive via our DMY Artists...
Hot on the heels of italo-disco single 'He Can Be Your Lady', songwriter and vocalist Daisy Capri aka Vanity Fairy is back with shimmering single 'Angel'.
Her '70s and '80s-inspired sound has drawn comparisons with Kate Bush and Bat For Lashes, and we've been working with her via our DMY Artists.
"'Angel' is a song about when you find your special person and it changes your world," Vanity Fairy explains. "It's about the ways people help people to flourish and open up to the world, like the sun opens up a bud into a flower; you feel alive and nourished and up for everything the world has to offer. It's about growth and change and happiness".
The track is taken from Vanity Fairy's 'Love From Above' EP, due on the 28th May.
Stream 'Angel' below or via your preferred player here.
Keep up to date with all our DMY Artists releases via this playlist.