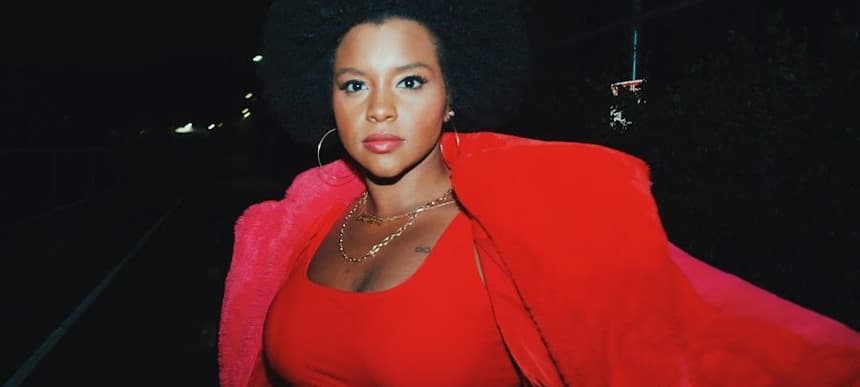 16.09.2022, Words by Billy Ward
Web3 trailblazer LATASHÁ delivers MTV-inspired 'Joyride II: Showtime' video
"This song is an ode to my Caribbean roots..."
LATASHÁ has shared a brand new track 'Joyride II: Showtime', paying homage to her Caribbean roots with a throwback visual inspired by the MTV music videos of the early 2000's.
The New York singer-songwriter, rapper and visual artist has become one of Web3's most important musical figures since becoming involved in the space back in 2020. As one of the first Black and female artists to bring hip-hop, poetry, music videos and documentaries to the forefront of Web3, LATASHÁ has become a highly visible advocate for artists to leverage this new technology for their own benefit.
The independently-released video overflows with personality as LATASHÁ meshes zebra-print outfits with an array of vibrant backdrops. Just as much of a spectacle sonically as it is visually, the songstress showcases her un-flinching lyrical style to create a powerful track perfect for both the dance floor and New York's underground rap shows.
In a post about the new song on Instagram, the singer wrote: "This song is an ode to my Caribbean roots, momma going off on weak boys and…growing up on Hype Williams videos like Busta Rhymes' 'Gimme Some More' and Q-Tip's 'Vivrant Thang'.
The video has already been bought by a number of NFT collectors and is available to view on Zora, a Web3 marketplace at which LATASHÁ serves as Head of Community.
Watch a clip of the music video below:
AND SHE'S HERE. ✨🌎

JOYRIDE II: SHOWTIME
A #LYTEHAUS PRODUCTION

SHIFTING PARADIGMS.

Inspired by Hype Williams, Busta Rhymes and the MTV era.

Open Edition : 0.1 ETH ($160)
AVAILABLE FOR THREE DAYS ONLY.

LGTS: TWITTER SPACES AT 2PM https://t.co/2k42estbB4 pic.twitter.com/NvDIxSlR4g

— LATASHÁ, it's SHOWTIME✨ (@CallMeLatasha) September 6, 2022
Read next: Elohim is sharing the stems for her 'BRAINDEAD' EP as part of StemsDAO's latest game