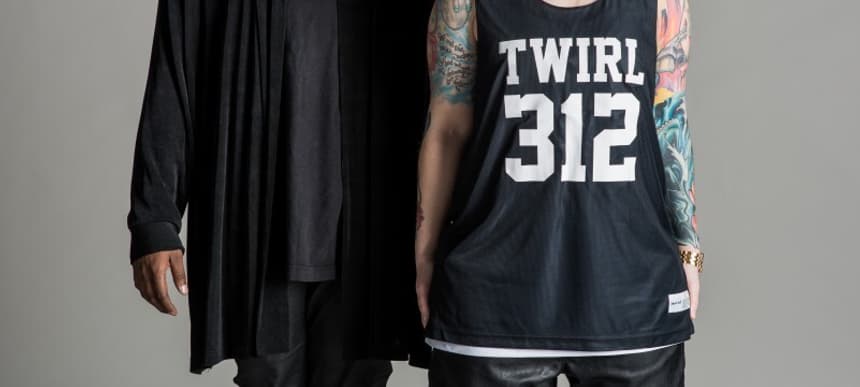 21.04.2017, Words by dummymag
10 Best Resistance Songs according to Shaun J Wright & Alinka
With a new EP of Chi-town influenced house music having just dropped on Heidi's Jackathon Jams label Shaun J Wright & Alinka have put together a Ten Best that highlights some of the most powerful examples of artists using their music to try to change the world for the better. Something that they want to try to do with their own music, starting with lead track 'Time for Action' – "a timely call for unity, to share the burden and love without prejudice." Politics and music do mix.
Nina Simone – 'Mississippi Goddamm'
Shaun J. Wright & Alinka: "A truly provocative song created during the height of the 60s Civil Rights Movement when profanity was not allowed on the radio, Simone risked her career and livelihood to send out a strong message of support against racism in the U.S.A."
Le Tigre – 'FYR'
"'Ten short years of progressive change. Fifty fuckin' years of calling us names.' Le Tigre have been outspoken activists for queer, poc and other marginalized communities. This tune ranks top amongst their protest anthems."
Joni Mitchell – 'Big Yellow Taxi'
"Mitchell poetically described the global shift to urbanization, chemically altered foods, and displacement several decades before the topic was deemed suitable for the mass media."
Queen Latifah – 'U.N.I.T.Y'
"Queen Latifah took a firm stance against patriarchy and domestic abuse in this empowering song released during the rise of derogatory language and imagery used to demean women in popular music."
Ministry – 'Over The Shoulder'
"A sharp critique on capitalism and the notion of human dispensability that feels even more relevant in present times."
Janet Jackson – 'Rhythm Nation'
"Jackson created a fierce, massively popular tune that explicitly outlines a direct strategy for social justice work and a call for unification against the hierarchy."
The Gossip – 'Standing In The Way Of Control'
"Written in response to the lack of marriage equality in the early 2000's, it's intended purpose was to offer support for those unrecognised by their government. It became a global anthem of empowerment."
Jamie Principle – 'Bad Boy'
"An early house classic that cleverly challenges gender norms and affirms that those who push the boundaries are often the most sought after providers of pleasure."
Carl Bean – 'I Was Born This Way'
"An unapologetic ode to queerness released in an era where homosexuality was still illegal in many states in the U.S.A."
Shaun J. Wright & Alinka – 'Growing Storm'
"Written in response to the current political and social climate. We aim to use our voice against injustice in this world."
Shaun J Wright & Alinka – 'Time For Action' EP is out now.