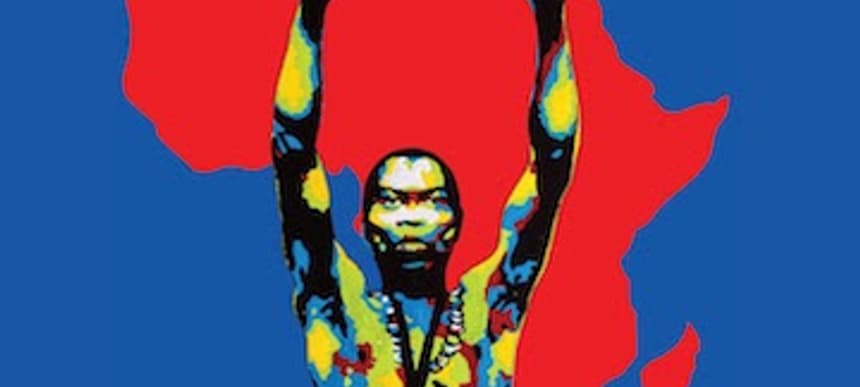 07.07.2014, Words by dummymag
A documentary about Fela Kuti's life and legacy is out in September
'Finding Fela' will hit UK cinemas on September 5th and it's soundtrack is also set for a full release; watch the trailer now.
Fela Kuti, arguably the most legendary musician Africa has produced, is set to have his extraordinary lifestory chronicled in a new documentary called Finding Fela. Directed by Alex Gibney (Enron, The Smartest Guys In The Room), it aims at going down as "the definitive documentary depicting his life and legacy."
Finding Fela began coming together following the Afrobeat pioneer's life being transformed into hit musical Fela!, which later became the first Broadway musical to be taken over to Nigeria. A film crew captured the crew and performers making the trip over to Lagos for the performance, but soon decided that the project needed to also look back on the life of Fela Anikulapo Kuti in significant detail. The resulting film features contributions from friends and family that outline his special musical gifts that helped create the Afrobeat sound, his political fights and struggles against the dictatorial Nigerian government – and the time he married 27 women in a mass wedding.
Finding Fela's soundtrack will be released as 16-track, 2CD set; check the full soundtrack below. The film recieved its premiere at the Sundance Film Festival back in January, but will get a full UK release on September 5th. Watch the trailer above, and for more on Fela Kuti, read Auntie Flo, Gilles Peterson, Ghostpoet and more reflecting on how he shaped their own musical adventures.
Tracklist
01. Fela Kuti & Nigeria 70 – Jeun Ko Ku (Chop 'n Quench)
02. Fela Kuti & Africa 70 – Opposite People (edit)
03. Koola Lobitos – Highlife Time
04. Fela Kuti & Africa 70 – Lover
05. Fela Kuti & Nigeria 70 – Viva Nigeria
06. Fela Kuti & Africa 70 – Upside Down (edit)
07. Fela Kuti & Africa 70 – Egbe Mi O (Carry Me)
08. Fela Kuti & Africa 70 – Johnny Just Drop (edit)
09. Fela Kuti & Africa 70 – Vip Pt 2 (Live In Berlin)
10. Fela Kuti & Egypt 80 – Teacher Don't Teach Me Nonsense (edit)
11. Fela Kuti & Africa 70 – Go Slow (edit)
12. The Fela! Band – Zombie
13. Fela Kuti & Egypt 80 – Power Show (edit)
14. Fela Kuti & Egypt 80 – Beasts Of No Nation (Edit)
15. Fela Kuti & Africa 70 – Shuffering And Shmiling (edit)
16. The Fela! Band With Femi Kuti – Colonial Mentality (Live At The New Afrika Shrine)
Knitting Factory Records will release 'Finding Fela: The Original Motion Picture Soundtrack' on September 1st, with Finding Fela hitting UK cinemas on September 5th.