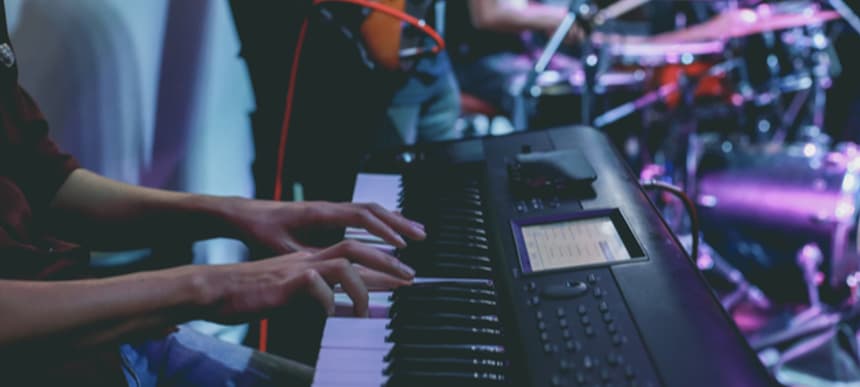 22.09.2020, Words by Billy Ward
One third of musicians could quit due to the pandemic, new survey reveals
88% of all registered musicians believe that the government has not done enough to support them
A Musicians' Union report has revealed that up to a third of musicians could quit during the coronavirus pandemic.
The live events industry has been severely harmed by the closure of venues amid the spread of Covid-19, with campaigns such as Let The Music Play demanding that the government protect more jobs in the music sector.
However, with new UK government restrictions coming into play demanding that hospitality venues close at 10pm and people work from home where they can, it seems as though live music's mid-August return will be delayed.
Back in April, a Musician's Union report revealed that 19% of its members were considering quitting a career in music due to lack of financial support.
According to the new survey, 34% of musicians could quit if the current climate does not pass soon. Almost half of the MU's members are now finding alternative work, with 88% of all registered musicians believing that the government has not done enough to support them.
Musician's Union General Secretary Horace Trubridge stated: "These figures are devastating and show how many musicians are struggling financially and at real risk of leaving music for good. In better times, our members drive a £5 bn music industry with their talent. One artist's gig will create a domino effect of jobs – from lighting technicians to ticket sellers. If one musician is out of work, you can be sure many others will be affected too."
With the furlough scheme ending in October, Trubridge encouraged the government to support the 'seat matching' scheme, aiding venues to produce socially distanced performances: "We appreciate all the Government has done to support our members through the furlough and self-employment income support schemes so far, but they must not abandon musicians now.
"With social distancing measures still in place, venues can only sell at around 30% of usual capacity. We are calling on the Government to implement a seat-matching scheme, which would take venues' potential revenue to 60%, providing a lifeline to musicians and the wider industry."
A petition has been launched demanding that the government extend the furlough scheme for those involved in the live music industry, after claims that a lot of music venues are physically unable to facilitate the social distancing measures required for gigs to resume in the UK.
Read next: MPs back changes to post-Brexit immigration bill due to concern for touring musicians