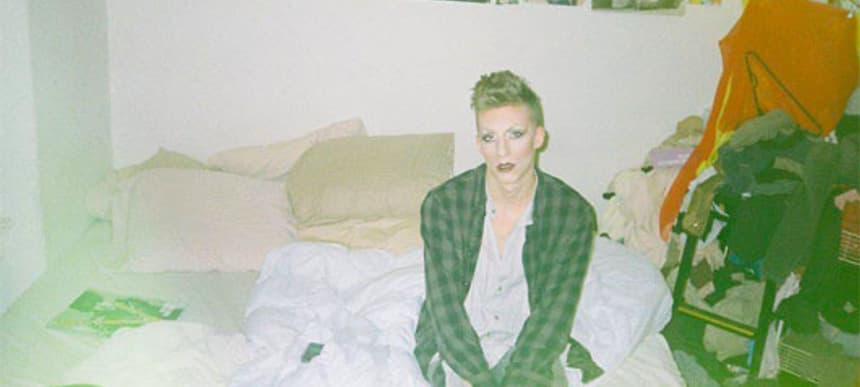 09.08.2013, Words by Aimee Cliff
Alexis Penney - Your Eyes
It might as well be the 80s for the four minutes it takes you to listen to this open-hearted track from the NY crooner.
Wide-eyed, bouncy synths abound on the new jam from crooner (in the most sincere sense of the word) Alexis Penney, with production courtesy of collaborators Nick Weiss (of Teengirl Fantasy) and Jamie Crewe. Winding lines like "Talking on the phone at night…I wanna get to know you" repeatedly around its sparkling production like a phone cord around nervous fingers, everything about this – from the thin emotional wobble in Penney's vocal to the throaty spoken word middle eight – screams 80s pop in the best and most literal way possible.
Update: There is now a video for this track, which you can watch below. In keeping with the song's heart-on-sleeve style, it features a very literal interpretation of the lyrics and lots of passionate singing in the fog, which is great.