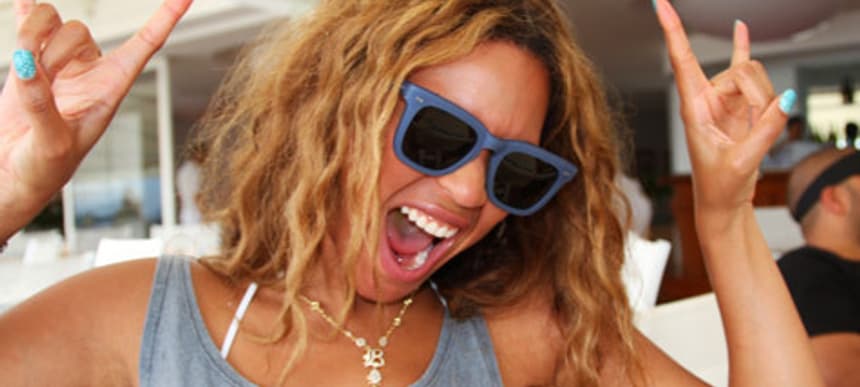 13.01.2014, Words by dummymag
Beyoncé has written an essay on gender equality
Pop powerhouse writes an essay frankly titled Gender Equality Is A Myth! for the Shriver Report.
Beyoncé is one of a few very high profile celebrities to have contributed towards a special project on gender equality.
Following the Shriver Report's recent findings that 42 million US women are either living in poverty, or are on the brink of living in poverty, big names such as Hilary Clinton, Eva Longoria and Jada Pinkett Smith (as well as, uh, Howard Schultz and LeBron James) have gone on record with their support for equal pay for the Shriver Report and the Center for American Progress. Beyoncé's involvement is the contribution of an essay titled Gender Equality Is A Myth!
You can download the full report and essay here for free (until January 15th), but the Shriver Report website is currently hosting an extract from the text, which you can read below:
"We need to stop buying into the myth about gender equality. It isn't a reality yet. Today, women make up half of the U.S. workforce, but the average working woman earns only 77 percent of what the average working man makes. But unless women and men both say this is unacceptable, things will not change. Men have to demand that their wives, daughters, mothers, and sisters earn more—commensurate with their qualifications and not their gender. Equality will be achieved when men and women are granted equal pay and equal respect.
Humanity requires both men and women, and we are equally important and need one another. So why are we viewed as less than equal? These old attitudes are drilled into us from the very beginning. We have to teach our boys the rules of equality and respect, so that as they grow up, gender equality becomes a natural way of life. And we have to teach our girls that they can reach as high as humanly possible.
We have a lot of work to do, but we can get there if we work together. Women are more than 50 percent of the population and more than 50 percent of voters. We must demand that we all receive 100 percent of the opportunities."
Unless you've been comatose for the past month, you'll remember that Beyoncé dropped a surprise self-titled album in December. Read Dummy's take on said album here.