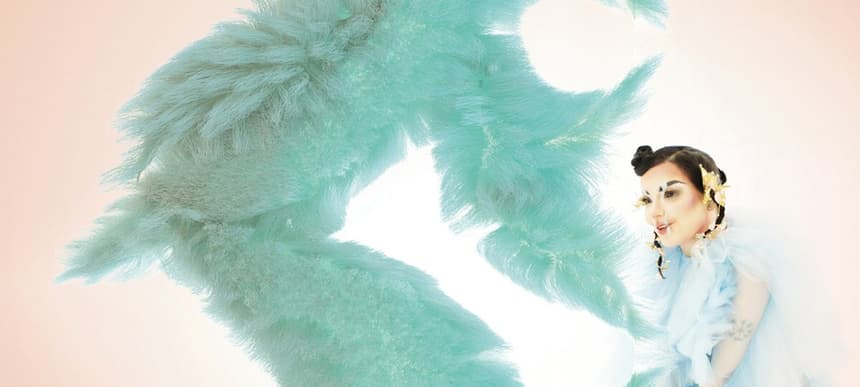 16.11.2017, Words by dummymag
Bjork shares visual for sweet and sobering 'Blissing Me'
With her ninth studio album, Utopia, on the way, the unpredictable Bjork is back in the swing of things, dropping her first visual from the album for the ethereal 'Blissing Me'. A majestically orchestrated song, nimble harps serve as the backdrop for Bjork to croon and sway in style, and the simplicity of the video is executed perfectly by directors Tim Walker and Emma Dalzell.
Bjork has worked extensively on her album with Venezuelan musician Arca, who co-produced all but one of its 14 tracks, and co-wrote five of them with the Icelandic icon. The project is slated for release on November 24th.
Watch the visual for 'Blissing Me' below.
'Blissing Me' makes an appearance on our New Music is Life Spotify playlist.