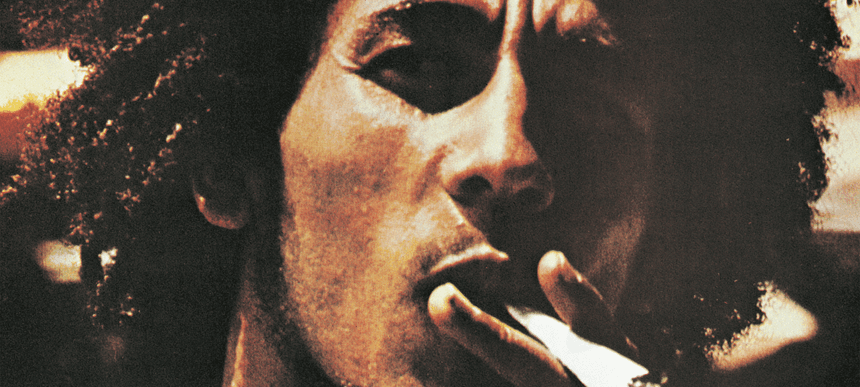 14.09.2023, Words by Billy Ward
Bob Marley and The Wailers' seminal 'Catch A Fire' album is being re-issued to mark 50th anniversary
Celebrating half a century of one of reggae music's most iconic records...
Bob Marley and The Wailer's iconic fifth album 'Catch A Fire' is being re-issued via Universal Music Recordings on November 3rd to celebrate the 50th Anniversary of its original release in 1973.
Universally regarded as the album which put reggae music on the global stage, the forthcoming re-issue will be available on two special formats; a 3 x Vinyl LP + 12" set, a 3 CD set, as well as digitally across all platforms. 
One of the most powerful tracks on the album, 'Slave Driver', will be released as a single, accompanied by remarkable live performance footage recently unearthed from the legendary Edmonton show in England, in 1973.
In other news, a hugely anticipated new film BOB MARLEY: ONE LOVE, celebrating the life and music of an icon who inspired generations through his message of love and unity, is in theatres January 12, 2024.
Produced by the reggae legend's son Ziggy Marley, his daughter Cedella and widow Rita, the film follows Marley in the period after a 1976 assassination attempt up to the point of his tragic demise in 1981.
Marley's son Ziggy introduced a teaser at CinemaCon in Las Vegas earlier this year honouring his late father. He shared a statement on Instagram, raving about the production: "This film will bring you to witness for the first time what it was like to be around the legend, to see his pain, his sorrows, his joys, and his redemption," he writes. "Authenticity fills the screen with numerous Jamaican actors doing us proud in representing the culture. Filmed at the actual places where Bob walked, played football, and sang like Trench Town and Bull Bay in Kingston, it is an artistic creation that we are proud of and want you to enjoy, to be entertained, but also to be inspired."
Read next: Amy Winehouse's band reunite with Camden concert to celebrate singer's 40th birthday