09.11.2011, Words by dummymag
Boredoms and 111 drummers to play Boadrums on 11/11/11
Japa-noise group and 111 drummers will perform their fifth annual Boadrums concert in Byron Bay, Australia this year.
Japanoise experimental group Boredoms will continue the tradition of their BoaDrums concerts this year on 11th November. Like their 77 Boadrum on 7/7/07, 88 Boadrum on 8/8/08, 99 Boadrum on 10/10/10, 11/11/11 Boadrum will take place at Island Quarry in Byron Bay, Australia. There will be a total number of 111 drummers involved, in which 100 of them are cymbal players.
Apart from Boredoms, Hella's Zach Hill, Hisham Bharoocha (of Soft Circle, and formerly of Black Dice and Lightning Bolt), Jeremy Hyman (formerly of Ponytail), Butchy Fuego of Pit Er Pat, and Mat Watson will also participate in this event.
Diagram of the physical layout of 111 Boadrum on 11/11/11: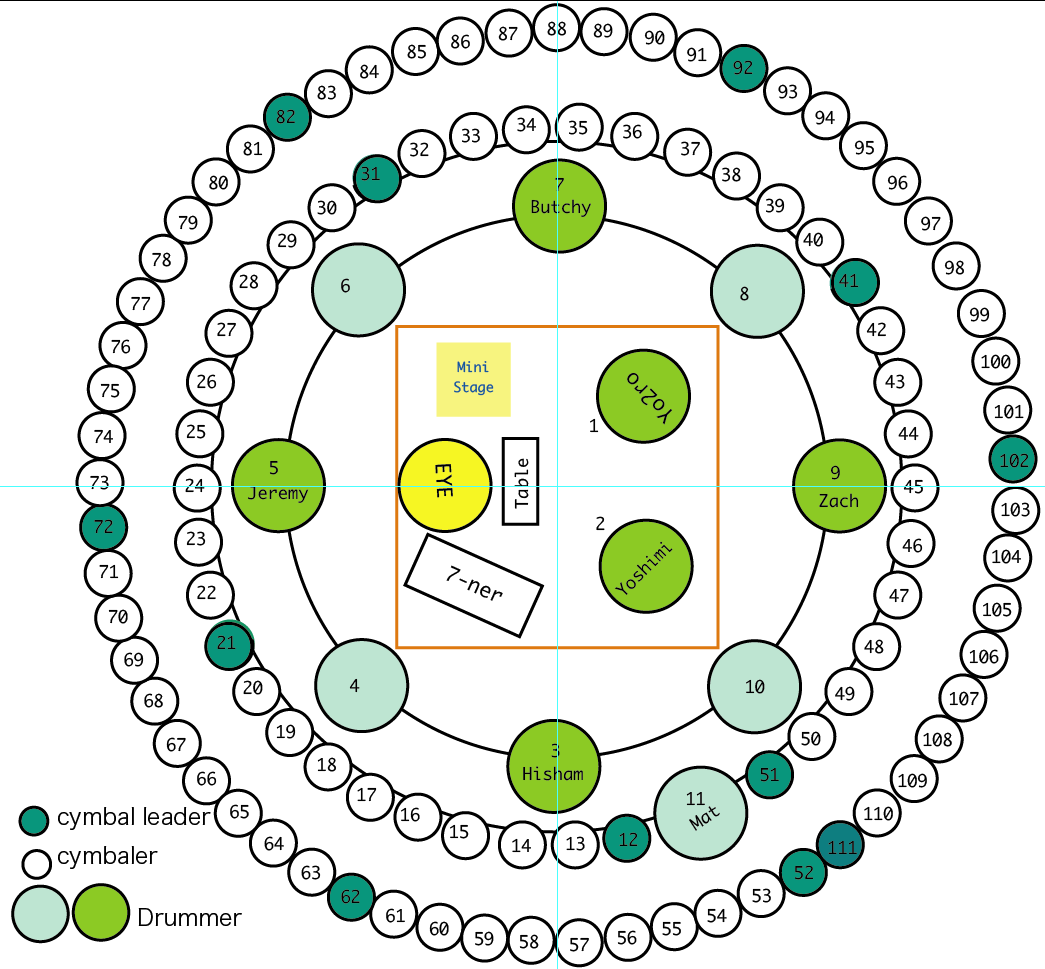 Watch footage from 77 Boadrum:
[via Pitchfork]