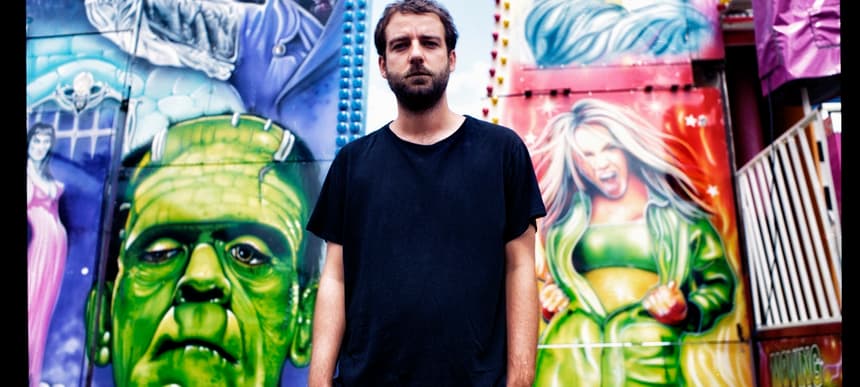 13.08.2014, Words by dummymag
Deptford Goth announces new album 'Songs'
Daniel Woolhouse follows 'Life After Defo' with the "definitely more joyous" 'Songs'. Stream new song The Lovers now.
Daniel Woolhouse is a good chap. We liked 'Life After Defo', his first album as Deptford Goth, quite a lot, making it our 11th favourite album of 2013. But besides a recent remix of Fyfe, he's not been all that active. It turns out that his radio silence was down to the fact that he was preparing a new album, 'Songs'.
Due for release in November, 'Songs' continues some of the themes established on 'Life After Defo' (including in its artwork, a thematic extension of the last album's cover), with a particular development coming in the songwriting, which is more complex in true singer-songwriter tradition.
"I've become more accepting of my voice, so it's more prominent now, which led to structuring the songs in a more classic way," Woolhouse says in a press release, "I also wanted people to hear the lyrics. It's a process of being more upfront and honest."
He also describes the album as "definitely more joyous" than his last, something that might be attributed from his relocation from South London to a place by the sea.
Stream new song The Lovers now.
Deptford Goth 'Songs' tracklist:
01. Relics
02. Do Exist
03. The Lovers
04. We Symbolise
05. Code
06. The Loop
07. A Circle
08. Near to a River
09. Dust
10. Two Hearts
11. A Shelter, a Weapon
37 Adventures release 'Songs' on November 3rd 2014 (pre-order).