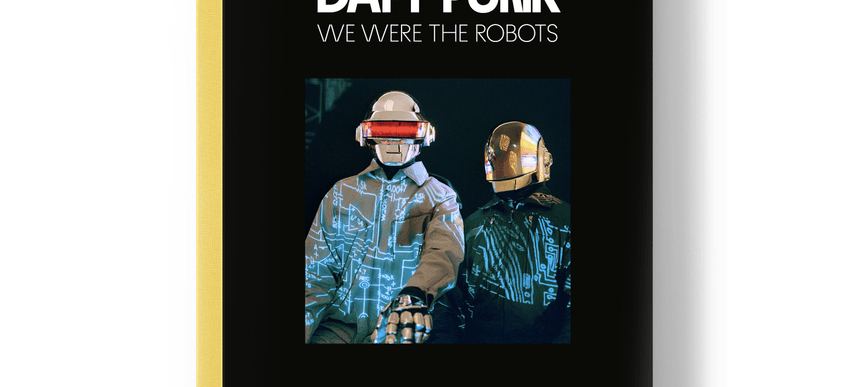 06.10.2022, Words by Billy Ward
Disco Pogo publish Daft Punk tribute book 'We Were The Robots'
"The book has been a labour of love since the band split..."
Disco Pogo have announced a tribute book to Daft Punk, one of the globe's most influential electronic acts who go back a long way with the magazine.
The 250 page hardback book, titled 'Daft Punk – We Were The Robots', traces the duo's story from their earliest days right up to their unexpected split in February 2021.
Disco Pogo's predecessor Jockey Slut published Daft Punk's first ever interview back in 1994, their first ever magazine cover and featured them on the line-ups of many of their Bugged Out nights over the years.
As well as featuring interviews and photos from Jockey Slut and other electronic music magazines from back in the day, the book includes a wealth of newly commissioned content such as oral histories, interviews and essays.
Some of the content includes vintage features from writers Alexis Petridis, Emma Warren and Paul Mardles, their first unmasked cover shot and interview for Jockey Slut in 1996, a fax interview from Jockey Slut in 1995 including their doodles and handwriting, and much more.
In a statement about the new book, the Disco Pogo team wrote: "The book has been a labour of love since the band split but we are finally ready to share it with the Disco Pogo community and beyond."
The book will ship March 1 2023 and is available to pre-order here.
Read next: Jockey Slut founders launch new bi-annual electronic music magazine Disco Pogo