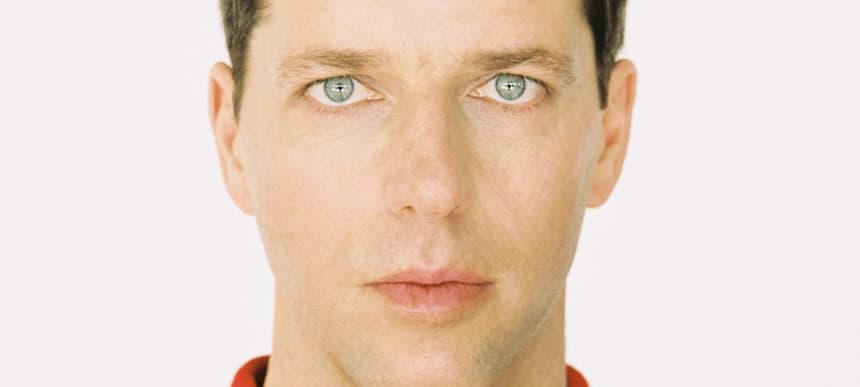 17.12.2019, Words by Billy Ward
Dixon discusses clubs failing to keep up with technology in his Telekom Electronic Beats podcast
The DJ unpacks the future of clubbing, fashion and living in a "hyperreality"...
Ending 2019 on a high, the latest instalment of Telekom Electronic Beats' renowned podcast sees electronic trailblazer and techno icon Dixon take centre stage.
Recorded in front of a live studio audience, host Jakob Thoene delves into Dixon's boundary-pushing club night 'Transmoderna', a 20-week residency in Pacha Ibiza that blends light, sound and architecture into a futuristic whole.
In it, the Berlin-based DJ discusses his initial reservations when it came to signing the Ibiza residency deal. Already spending extended periods of time away from home and worried that over ten years of visiting the party location had caused for some of the impact to be lost, there were a conglomerate of doubts surrounding the prospect.
The residency, however, offered him a chance to stamp his mark on the island where larger commercial clubs had lost their essence and vision. "I very often feel lost in these places," he says. "Ibiza feels like the place where I could implement ideas into an environment that's not used to that".
When the conversation turns to technology, Dixon talks of existing in a "hyperreality" where the future and present are inextricably merged. He highlights how clubs are failing to introduce pioneering new equipment despite the fact that advancements in immersive ecosystems of lights, lasers, holograms and sound can bring more power to the fingertips of DJs.
"I want to have a surrounding that feels like zeitgeist, that feels like implementing state-of-the-art tools," he says.
Dixon also discusses his joint business venture with his wife for their fashion brand 'Together We Dance Alone' and ponders on the future of clubbing, highlighting the detrimental impact the over presence of festivals has had on the club scene and the requirement of technological innovation to ensure their survival.
Listen to the exchange in full below.
Check out the podcast here.