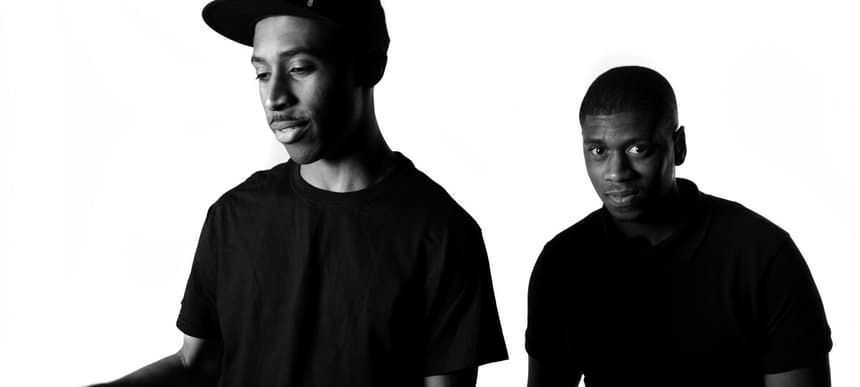 18.03.2014, Words by Anthony Walker
Elijah & Skilliam announce details of FABRICLIVE 75
Butterz duo reveals the hits, unreleased gems and more to feature on their upcoming mix CD.
Elijah and Skilliam of Butterz have annouced their tracklist for the latest edition of the FABRICLIVE mix CD series.
As you can see in the tracklist below, the blog-turned-radio show, label, and promoters look to have kept things close to home, with most of the tracks from Butterz artists and associates like Royal-T, Swindle, Flava D and Terror Danjah. The mix also features two dubplates from Newham Generals members D Double E and Footsie, and a clutch of unreleased tunes that includes Darq E Freaker's long-anticipated 666 Sauna.
Of their thinking behind it, the pair say that "the mix doesn't necessarily represent how we would play in the club, but it does feature many of the people that you would hear and see playing at a Butterz night at fabric. It was more focused on making a great mix. If you want to hear how we play in a club, come to fabric."
Information and tickets for their May 16th launch event are available here.
Tracklist:
01. Royal-T – Intro [Butterz]
02. Four Tet & Terror Danjah – Killer [Text]
03. Terror Danjah & Champion – Stone Island [Hyperdub]
04. Flava D – Hold On VIP 3 [Butterz]
05. Lil Silva – Venture [LS Whites]
06. D Double E – Sickman (VIP) Dubplate [Butterz]
07. Royal-T & Champion – Mufasa [unreleased]
08. Swindle – Good Stay Bad [unreleased]
09. Royal-T – I Know You Want Me [Rinse]
10. P Money – Roll Call [Rinse]
11. Kowton – H-Street (138 Mix) [Pale Fire]
12. Preditah feat. JME – Jack Up The Tune [Whoa]
13. Darq E Freaker – 666 Sauna [unreleased]
14. P Jam – Disturbed 2.0 [Butterz]
15. Murlo – Into Mist [unreleased]
16. Footsie – Hit Him (Butterz Dubplate) [Braindead]
17. JME – Integrity [Boy Better Know]
18. 040 – Let It Be Known [Butterz / Kapsize]
19. Swindle & Silkie – Twinkle [Swindle Productions]
20. Wiley feat. Andreena Mill – Born In The Cold [Big Dada]
21. Kelela – Keep It Cool [Fade To Mind]
22. DJ Q – Two Faced [Local Action]
23. Sir Spyro feat. JME & Alahna – Pull It Up [Dragon Punch]
24. Flava D – Home VIP (Moony Remix) [Butterz]
25. Swindle – Outro [Swindle Productions]
Fabric release 'Fabriclive 75: Elijah & Skilliam' on May 19th 2014.