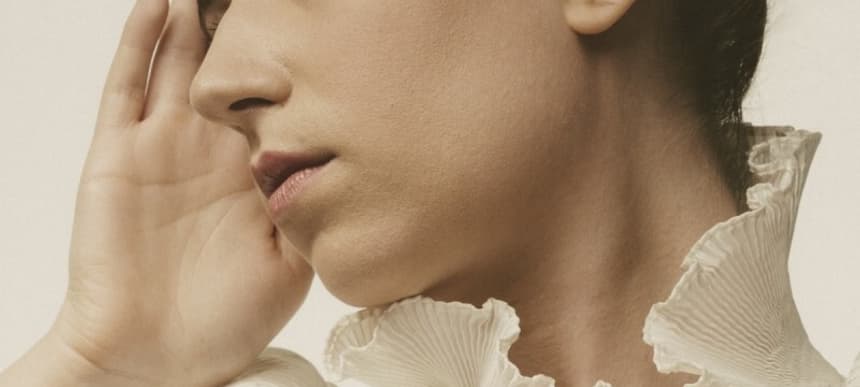 23.01.2015, Words by dummymag
GABI announces debut album 'Sympathy'
Nine tracks of experimental vocal stylings, with production from Oneohtrix Point Never and others, due on Software in April. Stream new song Fleece inside.
GABI is Gabrielle Herbst, a musician who studied Balinese dance and gamelan in Indonesia while also learning the clarinet and piano, before moving to Bard College to study voice and composition, and her experiences writing opera for chamber orchestra and mixed instrumentation led her to develop a bunch of short vocal compositions under the name of GABI.
All of which is slightly more interesting than the origin stories of most new musicians.
We wrote about her song Koo Koo late last year, and now we're happy to hear that her debut album is set to land via Oneohtrix Point Never's Software label in April. 'Sympathy' is a nine-song album utilising Herbst's voice as the primary instrument, featuring percussion, viola, violin, electric guitar, and trombone along the way, as well as production from Daniel Lopatin (aka Oneohtrix Point Never) and Paul Corley (OPN, Tim Hecker, Ben Frost).
GABI 'Sympathy' tracklist:
01. Koo Koo
02. Da Void
03. Love Song
04. Mud
05. Falling
06. Where
07. Fleece
08. Home
09. Hymn
Software release 'Sympathy' on April 7th 2015 (pre-order).