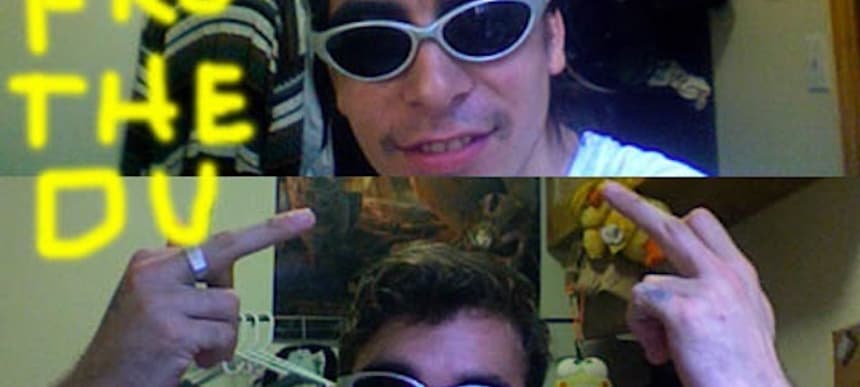 15.10.2013, Words by dummymag
Gobby - 'Mixtape from the Du Pt.1' [mixtape stream]
Totally effed up producer/artist Gobby has been pretty prolific as of late, having knocked out a self-described "Techno Ass Album", a new pop (by his standards) project with James K, and the most demented cover of Blurred Lines you'll hear, ever.
Now he's shared a new mixtape, 'Mixtape from the Du Pt.1' (its name suggests a new one must follow). It's full of technoid and hip hop rhythms and mutant sounds, but despite its veneer of weirdness and difficulty it's as inexplicably listenable as anything else he's ever done. It's funny, too – the first track is four seconds long, while Canigraduu messes with a Third Eye Blind sample.
Basically, it sounds like it's simultaneously about to fall apart, and in the process of falling apart. Stream it below, and download it here.