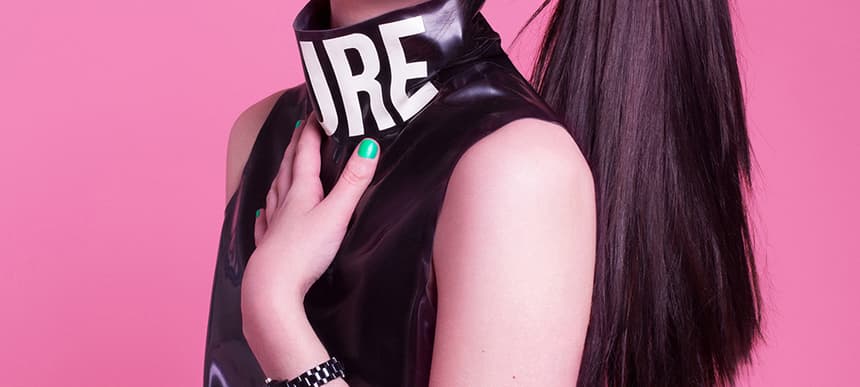 23.04.2014, Words by dummymag
Hannah Diamond - Attachment
PC Music pop singer shares her teary-eyed new single.
Coming off her recent live debut in the basement at the London Edition Hotel a few weeks ago, PC Music pop singer Hannah Diamond follows up last year's undeniable Pink & Blue with Attachment. The chorus – "Though I love you baby/It feels kinda crazy/Every time you see me/I'm on my own" – knocks, bed rocks, and glug glugs like a slow burner produced by The-Dream. Diamond's vocals are as seven-year-old-girl-performing-at-a-school-concert as ever, in the best way possible, and what's sadder than a lyric like "now I've saved you as a picture on my phone."
You can stream the song here on Dummy, and download it at its dedicated PC Music sub-site.