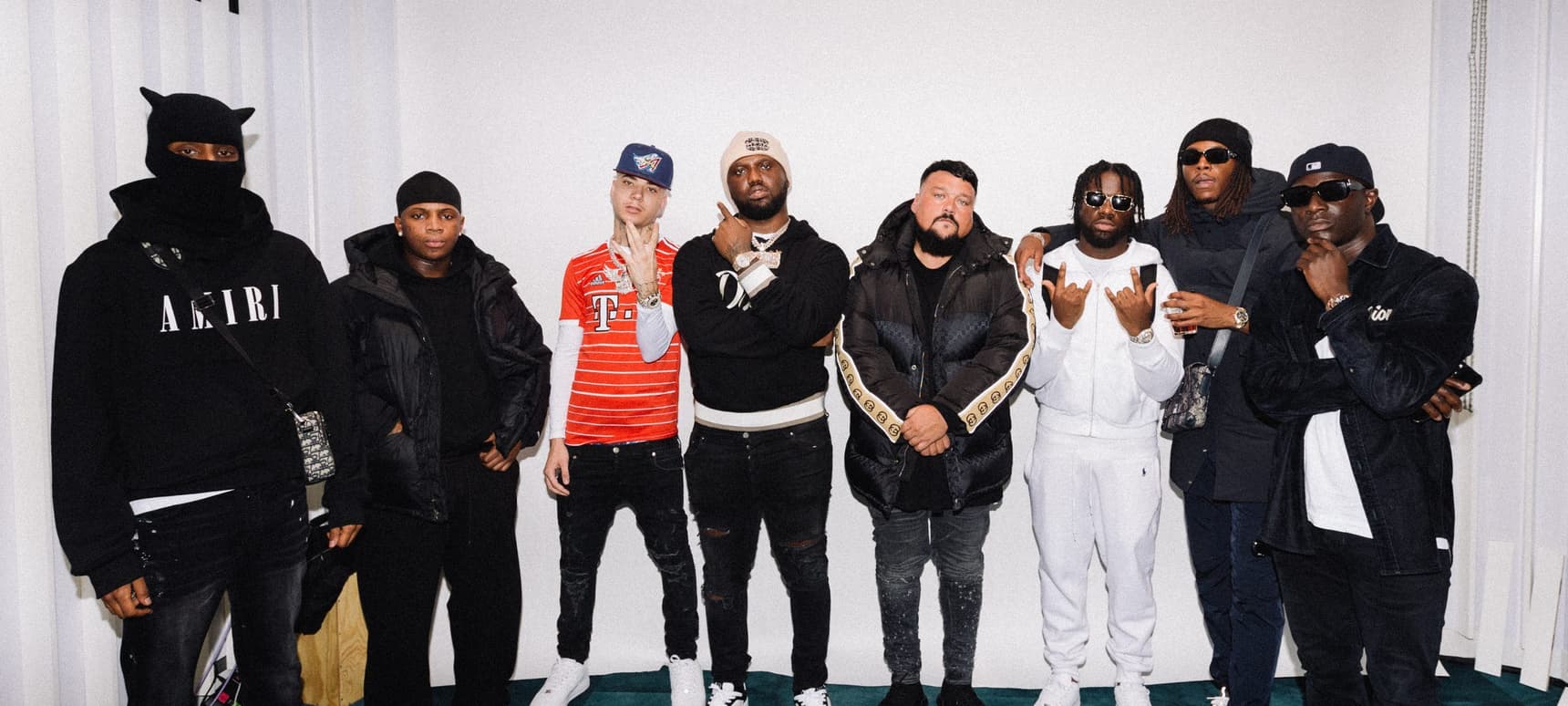 09.11.2022, Words by Billy Ward
Headie One makes history with largest ever international Fire In The Booth
"This freestyle is something that has never been done before..."
With the release of Headie One's new 'No Borders' project edging closer, the Tottenham rapper has recorded a very special Fire In The Booth assembling the best rappers from France, Germany, Sweden, Netherlands and Italy.
Recorded in Paris at Apple Music's studio in the heart of Champs-Élysées, with music produced by UK drill mainstay M1onthebeat, the first of its kind performance sees Headie joined in the booth by an all star line-up of the biggest names in European rap.
Assembling the international team of rappers who all feature on his upcoming project, out November 11, the new Headie One freestyle enlists French lyricist Koba LaD; German MC Pajel; Swedish rapper Yasin; Dutch rapper Chivv; Italy's finest Shiva and the UK's very own Dezzie.
Commenting on the new Fire in the Booth, Charlie Sloth said: "An incredibly special moment watching Headie One connect the dots between the UK and the rest of Europe. The project has shown how close the worlds are in terms of culture. This freestyle is something that has never been done before and it opens the doors to endless cross pollination between the musical communities. Another milestone for Headie and British Rap. Congrats Headie One".
'No Borders' will mark the rapper's first new project since putting out his 'Too Loyal for My Own Good' mixtape last year. Read our review for Headie One's critically acclaimed debut album 'Edna' here.
The new Fire In The Booth drops on YouTube Thursday November 10 at 7pm and is available to stream on Apple Music here.
Watch the trailer ahead of tomorrow's premiere below:
Read next: 21 Savage says he wants Arsenal to win the Premier League in new album with Drake