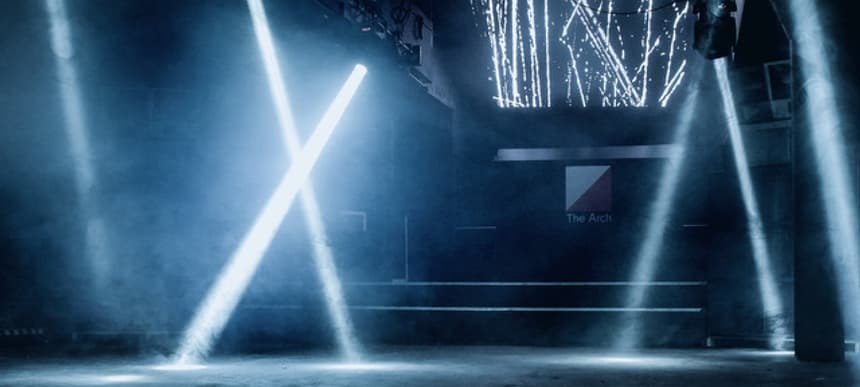 28.05.2021, Words by Billy Ward
Jamie Jones, Maceo Plex, Shanti Celeste and more lined up for The Arch Brighton's reopening
"The Arch is looking the best it ever has and I can only sit here in awe of the work that has been done by the team..."
After spending the last fifteen months closed, Brighton's The Arch is finally opening its doors again on Saturday, June 26th with a fresh new look and an exciting roster of talent lined up to get the party started.
The nightclub's new season boasts a tasteful selection of the best in house, techno, bass, tech, electro and garage from a diverse range of artists. Wales' own Jamie Jones is set to headline the grand reopening, hosted by Otherworld, on July 26th, followed by Do Not Sleep on July 3rd with Chris Stussy, Seb Zito and Ray Mono.
Skream and Cassy will play July 10th, while July 17th sees Renaissance bring Maceo Plex to the South East coast. Continuing the fun, Rich NxT and GW Harrison are set to headline July 24th's Dance on Arrival, before Cafe Mambo closes out the month on the 30th with Mark Knight and Danny Howard.  August welcomes He.She.They with Shanti Celeste and Saoirse, with many more acts lined up to perform as the weeks go on.
Despite having its Cultural Recovery Fund bid rejected by the Arts Council, the club decided to use its time in lockdown for a full refurbishment, including a new interior, new sound and lighting systems, and two brand new rooms.
Speaking about the makeover, Damien Fell, Head of Music at The Arch says: "Rather than resting on our laurels we decided to give this historic Brighton venue a new lease of life and committed to a big refurbishment, even though we did not receive the Arts Council funding. The last year has been extremely challenging; to keep the business alive we built a take away bar from the venue's fire exit and dug in to get the job done. The Arch is looking the best it ever has and I can only sit here in awe of the work that has been done by the team as we set to reopen with Jamie Jones on Saturday 26th June."
The Arch has been an important part of the local clubbing scene over the years, and Brighton legend Fatboy Slim hopes to make a return to the venue: "It's been a struggle for them during the pandemic and it's great to see them refurbishing the space. The club is part of Brighton's musical heritage (I can remember the heady days when it was Zap Club!) and the team at The Arch are preserving that for future generations," the DJ says, "I really hope to play there again this summer!"
For more information and tickets head to The Arch's new website here.