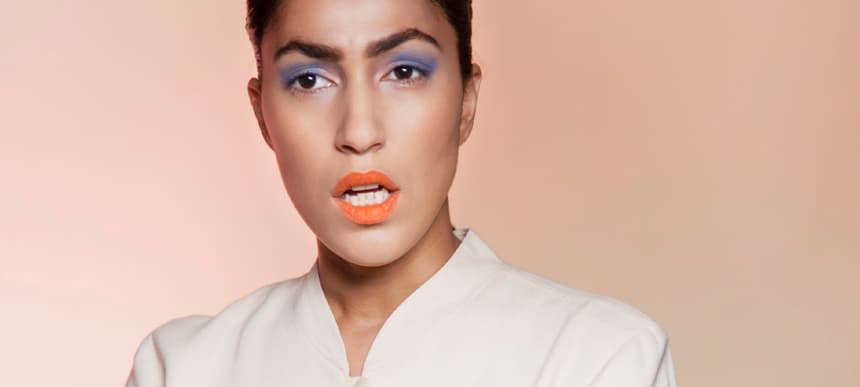 31.03.2014, Words by dummymag
LAFAWNDAH - Butter
Thrilling zouk-influenced sounds from a fresh globetrotter.
Bear with us: LAFAWNDAH was raised in Paris, has Egyptian, Iranian and English heritage, and if Soundcloud is to be believed, is currently situated somewhere between the North African city of Luxor and the Central African country of Chad. Following the shuffling Chilli last month, Butter confirms her as a new international voice worth keeping an eye on.
LAFAWNDAH will be sharing her debut four-track release in a few months, all of which comes with production from Porto's Garagembanda, a proponent of the fast-emerging Zouk sound (Nguzunguzu's excellent 'Perfect Lullaby Vol. II' mix makes for a decent, referable crash course). It's this fleshy, raw rattle that comes forth on Butter: LAFAWNDAH's plea to "let me hear my bones crunking" and "hear our teeth bang bang" is about as visceral as the dancefloor gets – wherever you are in the world.
FYI: the cover for that forthcoming EP (shown above) might also be one of the finest pieces of hyperreal cover artwork we've come across since Jam City's 'Classical Curves', even if it does make our eyes hurt a bit.
LAFAWNDAH self-releases her debut EP on May 6th 2014.