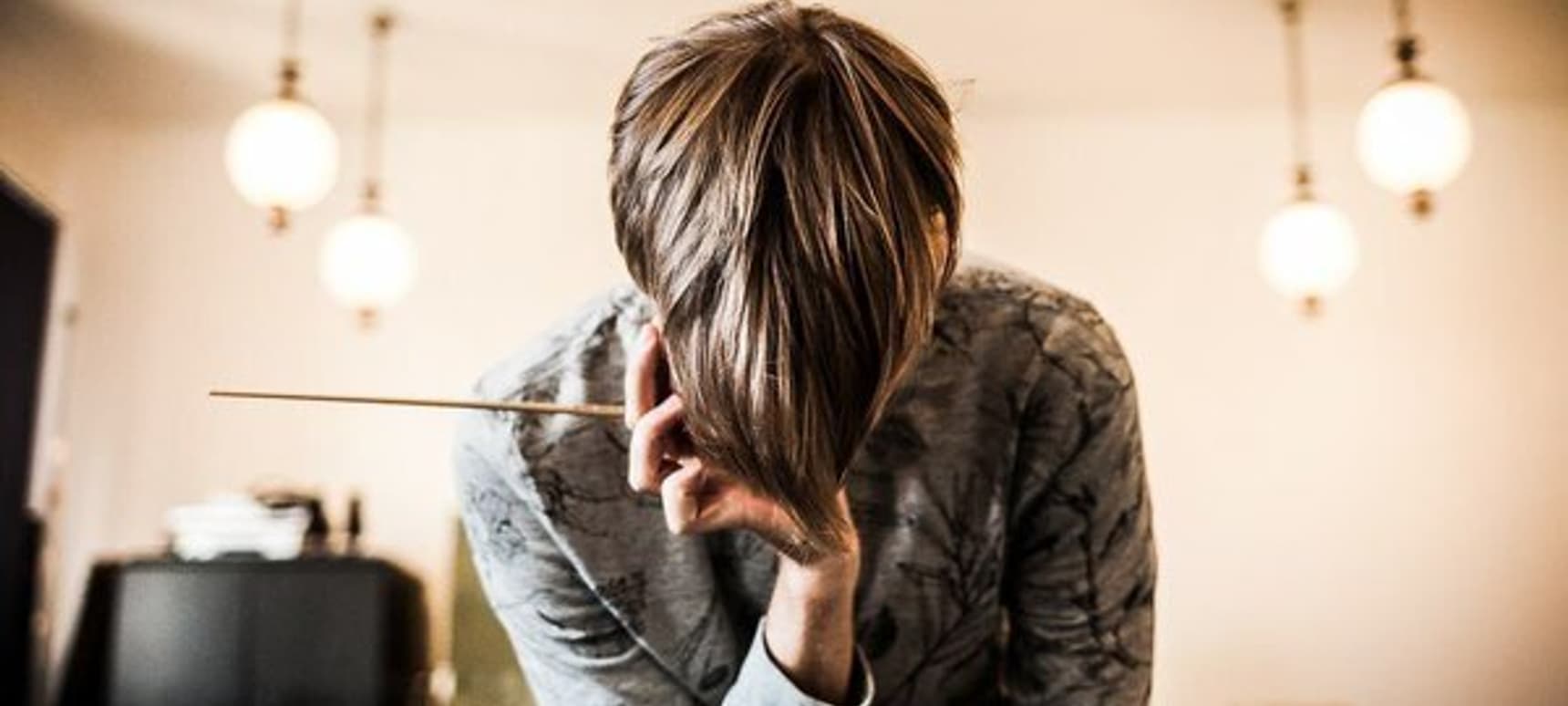 10.01.2017, Words by dummymag
The 10 Best Contemporary-Classical Tracks, according to London Contemporary Orchestra
London Contemporary Orchestra's Conductor Robert Ames has provided ten essential contemporary classical pieces he's been listening to in the lead up to the LCO's performance of iconic musician Arthur Rusell's 'Tower Of Meaning'. The Orchestra were involved in some of the best music projects of 2016; namely Frank Ocean's 'Blonde' and Radiohead's 'A Moon Shaped Pool', as well as collaborating with Actress for a stunning performance of the producer's work with Boiler Room.
For those of you unfamiliar with 'contemporary-classical' music, it's basically a certain style of form and harmony that includes a repetition of parts, following a loose pop-structure. If a melody line is repeated as a kind of 'hook' or 'theme' repeated with alternating harmony (commonly used in lots of film music) then it's seen as contemporary-classical. So, with that being said, here are London Contemporary Orchestra's ten essential contemporary-classical tracks for your listening pleasure.
1. Arthur Russell Tower Of Meaning Excerpts
Robert Ames: "Composed by Arthur Russell and recorded with Julius Eastman conducting in 1981. It's slow moving and beautifully rich. Russell is only now being properly recognised for his influence on Contemporary Classical Classical, Dance, Disco, and Dub."
2. Eliane Radigue Jetsun Mila
RA: "Performed on Arp Synthesiser and recorded digitally by Eliane Radigue. She was inspired by the life of Milarepa a 11th century yogi and poet who lived in Tibet."
3. Edmund Finnis Shades Lengthen
RA "Ed is one of the most exciting composers around at the moment. For this piece he uses a solo Violinist (Galya Bisengalieva) and a small ensemble (LCO) to create the illusion of foreground and background sound."
4. Pauline Oliveros Lear
RA: "Taken from the album 'Deep Listening' Pauline Oliveros describes Deep listening as "listening in every possible way to everything possible to hear no matter what one is doing"
5. Stockhausen Cosmic Pulses
RA: "Cosmic Pulses is the 13th Hour from Stockhausen's epic cycle KLANG based on the 24 hours of the day. This electronic work is made up of 24 layers of synthesiser-generated material that all have a different speed and pitch."
6. Shiva Feshareki For Jack (Volcano)
RA: "Shiva works a lot with electronics as well as acoustic instruments. She also improvises and has written pieces that she performs for DJ and orchestra. She created 'For Jack' with LED torch, light-sensitive oscillators, korg kaoss pad, vinyl disc and turntable."
7. Julius Eastman Evil Nig*er
RA: "A typically provocative title from American composer Julius Eastman who tragically died homeless in 1990. Eastman was one of the first composers who tried mixing in other genres of music with minimalism often with ecstatic results."
8. Mica Levi Love
RA: "Love is from Mica's soundtrack to Jonathan Glazer's 'Under The Skin'. It's twitchy, unnerving and beautiful all at the same time."
9. Jonny Greenwood Smear
RA: "Jonny writes incredible music for classical instruments. Smear features two Ondes Martenot – an instrument that Jonny plays. You can hear the influences off Messiaen and Ligeti in this music."
10. Laurie Spiegel The Expanding Universe
RA: "Laurie Spiegel is a computer music pioneer. This is a piece from the 1980's but still sounds super fresh today. It's so easy to get lost in….."
The London Contemporary Orchestra perform Arthur Russell's 'Tower of Meaning' this weekend at King's Place, from the 14th-15th of January.